William Higgins Czech Gay Porn Star, Martin Neal
Known Aliases / aka:
Years Active: 2016 – 2017
WILLIAM HIGGINS INFO:
Model Name: Martin Neal
Age: 19
Home Town: Prague
Height: 178cm/5'10"
Weight: 73kg/160.6lb
Foot Size: EU42/US8.5/UK8
Penis Size: 16cm/6.3″
Profession/Student of: University student
Hobbies: Sport
Favorite Sports: Jogging
Active Sports: Fitness
Movie/Music/Sport Stars: Alexander Skarsgard
Visited Countries: Italy
Want to Visit Countries: China
Dream of My Life: I don't know.
Zodiac Sign: Aquarius (January 20 – February 18)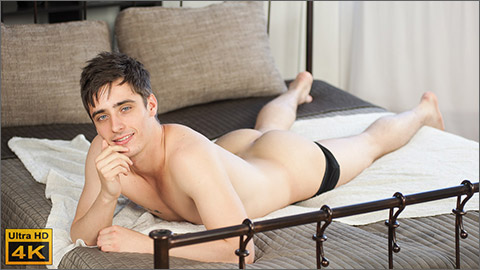 MASSAGE: MARTIN NEAL
Martin Neal is such a handsome guy, with a great body too. He comes in for a massage and looks great as he lays on the bed wearing just his underwear. The masseur arrives and gets to work, taking oil and massaging Martin's back. The hands work all over the back and on the shoulders. Filip Cervenka is the masseur and soon he sits atride Nartin's legs and he massages the back. The hands work down to the underear, lowering it to reveal Martin's sexy ass. Moving aside Filip removes the underwear and drips oil onto that sexy ass. His hands get to work massaging the oil into the ass cheeks. They pull the cheeks apart to show off Martin's hairy crack. His legs are spread wide, giving a view of his cock and balls too, as oil is rubbed over them as well. He moves onto his knees, with his ass cheeks spread and the hands rub over his hairy hole. Filip reaches underneath and wanks on Martin's cock to, cupping the balls as well. Then, as he keeps wanking, he slips a finger into Martin's tight hole. The finger goes all the way into Martin's hole, then it is removed and the cheeks pulled wide apart. A vibrator appears and is pushed into the hot hole, gently fucking it as Martin's cock is wanked some more. Martin turn over and lays on his back, legs in the air. More oil is dripped onto his ass as he wanks himself. That hole is fingered again as Martin keeps up his wanking. With his cock rock hard from wanking he soon shoots his cum with the finger still fucking him deeply.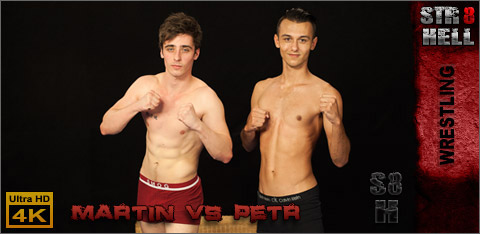 WRESTLING: MARTIN NEAL vs PETR PLODNER
Petr Plodner and Martin Neal are paired up in a wrestling match. They start by doing some warming up exercises and stretches. When the match starts they are soon rolling all over the mats to get a decent hold on each other. It is Martin who prevails and takes the first point. Then they remove their underwear to wrestle naked for the remaider of the match. With cocks, balls and asses on show the whole match is much hotter to watch. Their taut bodies are entwined as they grapple with each other, with Martin continuing with some good holds and Petr responding well too. Martin builds up a healthy lead by using some great holds. But Petr keeps at it and responds with some good holds of his own. With Martin leading 7-2 they take a break to oil each other all over. With their bodies glistening with oil they resume the match and Martin continues his winning ways to score a great victory. Then they settle down to wank. They take a turn at wanking each other too before concentrating hard to see who can cum first. With Petr's cock rock hard he is the first to shoot a nice creamy load. As he milks the cum from his cock Martin continues wanking hard until the hot cum shoots from his cock too. They clean each other's cock and then go off to the shower to wash up.
CLICK HERE TO GO TO HIS WILLIAM HIGGINS BIO PAGE
CLICK HERE TO GO TO HIS STR8HELL BIO PAGE