American Gay Porn Guy, Marcelo
Known Aliases: Marcello
Years Active: 2010 – 2016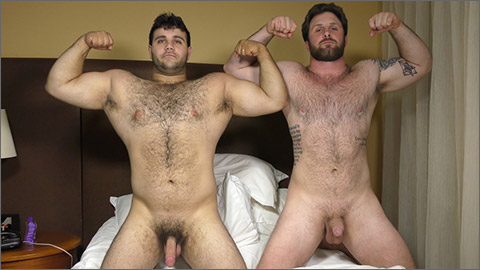 DOUBLE FUR & DILDOS
Meet furry Blaze. He's here this week to strip down, compare boxing moves with Marcelo, and, shove a dildo up his ass. Marcelo came straight from work for this one and was a little late so you'll see his entrance after Blaze is already buck naked and in progress posing.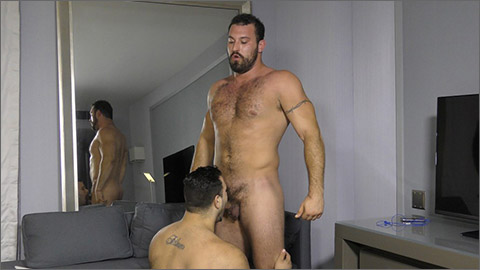 BLOWING TANK
Tank is here hairier and bushier than ever. Finally he's agreed to a scene with another man. He had declined for so long because he was sure he just wouldn't be in to it. Watch as Marcelo's blow job skills change his mind.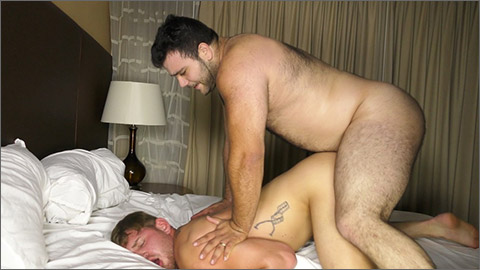 MARCELO FUCKS DICK
Dick makes his debut bottoming on film. He thought at first he was a top but, as the song goes, that boy is a bottom. Marcelo gives him a good pounding.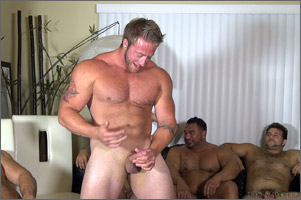 PARTY AT ASTON AND MARIO'S
This one is quite a fantasy. What would a party with 5 guys, over 1,000 pounds of beef in all, with all of them buck naked the whole time be like? Well, everyone has a good time. There's beer pong, twister, and, it finishes with a circle jerk and a nice shower to clean up.
   This is the first half of the party. The second half will be coming soon. There's a trailer in the video clips for the next installment. Also,I didn't want to interrupt the action to take stills so there aren't a lot. I did supplement them with some screen caps of memorable moments from the video.
CLICK HERE TO GO TO HIS THE GUY SITE DETAILS