Bel Ami Czech Gay Porn Star, Marcel Gassion
Years Active: 2013 – 2016
BEL AMI / GEORGE DUROY comments:
Marcel is a peculiar case. Although he wasn't a professional when he came to us, he was Marcel was essentially boxing professionally. This comes with obvious tooth issues. I've been itching to take him to the dentist for some time, but things are often somewhat more complicated than they appear at first blush. Marcel drifted into our office wounded, abandoned and feeling unloved – on the verge of tears. He'd just broken up with his girlfriend. It was immediately clear that we'd be able to shoot with Marcel, so I asked him, "What can we do with you?" Leveling his forlorn gaze at me, he responded, "Do what you will!" "Don't say that twice, "I told him, "because you might just end up with a cock up your ass." "I don't care," he murmured, "I'll try anything you throw at me." And that's exactly what followed. I should probably also note that we went through a tough period with Marcel. Emotionally, he was all over the place and it took us a long time until we managed to calm him down and put him back together. Things have now settled down and he's blossomed into a first-rate model and an asset to Bel Ami. I think he'll turn out to be a good Top as well. He's the type of model that's unwaveringly reliable – like a Swatch. He has this internal sense of military precision. Maybe this is because his father is a professional soldier. From what Marcel has told me about his father, I have a feeling he's the kind of 'army dad' you find in the film American Beauty. With Marcel I see great potential within Bel Ami, even beyond his career as a model. He's trustworthy and a boy of multi-faceted talents. Another notable change, since we started shooting with Marcel, is that he discovered he kind of likes it up the ass. Now he's pondering whether he may not be as singularly heterosexual as he initially thought! I'm convinced that he enjoys each shoot.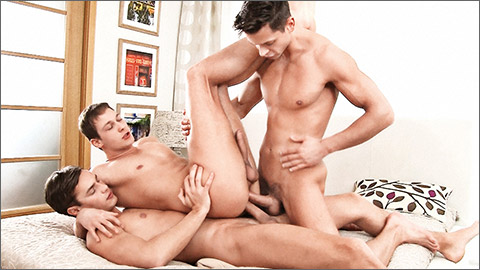 DOUBLE DIPPING: HOYT KOGAN & RHYS JAGGER & MARCEL GASSION
Today marks the beginning of our 'DOUBLE DIP' series of, you guessed it, double penetration scenes.
   In this 2 part special, our opening salvo has Marcel topping both Rhys and Hoyt before he gets double penetrated in PART 2.
   We have all heard of Marcel's goal of taking as many of the biggest dicks he can find, and now he gets to double his rate, taking both Rhys and Hoyt at the same time.
   We do have a few boys at the moment capable of being double fucked, as you will see over the upcoming season, but there is no doubt that Marcel is the most eager of them all!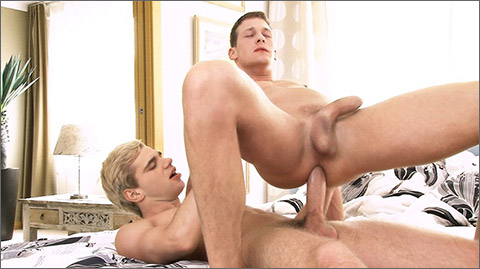 TAKING CARE OF DALTON with DALTON BRIGGS & MARCEL GASSION
We knew that bringing Dalton Briggs to BelAmi will cause quite a stir. Every time an American hot guy comes, everyone wants to meet him. And Marcel is one of our most welcoming guys here at BelAmi. Just watch him arch his back and offer his hungry hole to our sexy visitor.


VALENTINE'S GIFT: KRIS EVANS, MARCEL GASSION & ZAC DEHAAN
Special for Valentine's day is a scene filmed to follow on from Kris and Marcel's recent romantic_adventure. Kris is full of caring and thoughtfulness as he wakes up on Valentine's morning and invites his buddy Zac DeHaan over as a Valentine gift for Marcel. If there is anything more that Marcel loves than getting_fucked by Kris, it is getting_fucked by Kris and someone else, and Zac fits the bill perfectly and we end up with the perfect Valentine's 3way.
DIRTY RASCALS
TRYING IT "IN" FOR SIZE: MARCEL GASSION & PAUL MEKAS
VALENTINE'S GIFT: KRIS EVANS, MARCEL GASSION & ZAC DEHAAN
BEACH BUDDY BROMANCE: BRIAN JOVOVICH & MARCEL GASSION
MARCEL GASSION BOTTOMS FOR BRIAN JOVOVICH
JACK HARRER FUCKS MARCEL GASSION
MARCEL GASSION & GAELAN BINOCHE
JACK HARRER & PAUL VALERY TAG TEAM NEWBIE MARCEL GASSION
KRIS EVANS & MARCEL GASSION (NIGHT SCENE)
PIN-UP: MARCEL GASSION
24 BOYS BAREBACK ORGY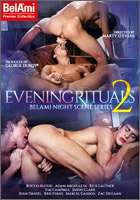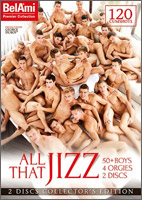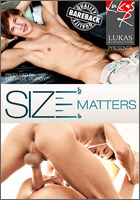 EVENING RITUALS 2
GINO'S SUMMER ADVENTURE
ALL THAT JIZZ
DIRTY BLONDS
FUCKING KRIS
NEVER ENOUGH
RAW PASSION
SIZE MATTERS
THERE'S SOMETHING ABOUT JACK
TOUGH & TENDER