American CockyBoys Gay Porn Star, Levi Karter
2014 CYBERSOCKET BEST NEW PORN STAR NOMINEE
2015 CYBERSOCKET BEST PORN STAR NOMINEE
Known Aliases:
Years Active: 2013 – 2015
TWITTER @LeviKarterXXX
COCKYBOYS INFO:
Meet the handsome new dreamboat at cockyboys, Levi Karter! He was instantly likeable when we met him in person — one of those guys you just want to know more and more about. First off, Levi is from paraguay but moved to small-town ohio when he was very young. He still has a lot of pride for his home country, though, which you can tell by the big tattoo on his back. Levi's known he's wanted to be an adult model for a long time, and started out as a gogo boy shortly after he turned eighteen. He's also very athletic thanks to working out at the gym all throughout high school — he even did some back flips for us when we met him. Sexually, Levi's versatile and had his first boyfriend when he was a freshman in high school. He may be young, but with a good head on his shoulders and lots of experience, we're very excited to see where his career takes him!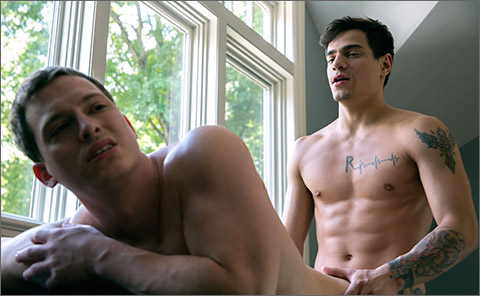 LEVI KARTER & TOMMY REGAN FLIP-FUCK
Tommy Regan is our newest CockyBoy, and he was naturally drawn to Levi Karter for his first scene. He was just really comfortable around Levi, and that's a feeling that's pretty important when you're just starting out in porn. Tommy's a very athletic guy — he's a former soccer player but had to put a hold on sports after a leg injury. Still maintaining a perfect body with rock hard muscles, Tommy's decision to have sex with some CockyBoys seems like a pretty hot thing to do on hiatus!
   Tommy loves getting fucked, he loves the intensity, and he loves the way it intensifies his orgasms. That said, he's still sexually versatile, and he and Levi made an extremely good pair for a hot flip-fuck. Levi was first to pull out Tommy's hard cut cock from his briefs which stood straight up, just begging for a blowjob. Levi went down on him immediately, eager to show him the sheer sexual intensity he was in for. Levi then pulled out his cock and Tommy gave him the same treatment after they jerked each other off for a bit.
   Shortly after, Tommy got on his hands and knees and gasped as Levi began rimming him, prepping him for his first CockyBoys fuck. Levi broke him in gently at first, but the guys soon developed a solid rhythm. Levi then wanted to show Tommy his expert bottoming skills, and Tommy's cock slid right into Levi's eager hole as Levi road him. That led to Tommy taking on more control, pounding Levi in the same doggy-style position as before. Tommy made for one extremely rough top! But Levi wanted to be the one to officially break him in, and so they switched to missionary for Levi to drill Tommy to orgasm. Tommy had no complaints, quickly spewing his load with Levi firmly inside him. Levi was just as turned on and breathless as Tommy — he shot his load seconds later all over Tommy's torso, officially knighting him a real CockyBoy!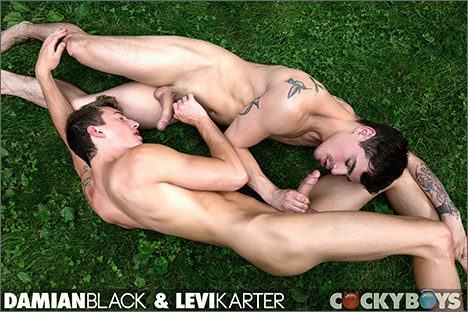 DAMIAN BLACK FUCKS LEVI KARTER
LEVI KARTER & TOMMY REGAN FLIP-FUCK
LEVI KARTER & JACOB LADDER FLIP-FUCK!
LEVI KARTER & ASHER HAWK FLIP-FUCK!
ANGEL CRUZ & LEVI KARTER FLIP-FUCK!
LEVI KARTER, JACK RAYDER & LUKAS GRANDE FUCK!
TAYTE HANSON: SO YOU WANNA BE A COCKYBOY?
CONNOR MAGUIRE FUCKS LEVI KARTER
JUSTIN MATTHEWS DOMINATES LEVI KARTER
GABRIEL CLARK FUCKS LEVI KARTER!
#NoWords: MAX CARTER & LEVI KARTER
MEN, BOYS, & TOYS: ALONE TIME WITH LEVI KARTER
DUNCAN BLACK & LEVI KARTER FLIP-FUCK
PIERRE FITCH POUNDS LEVI KARTER!
FUCK YEAH LEVI KARTER! PORN HAUS FILM FEST
ZACH, ASHER HAWK & LEVI KARTER HAVE A THREEWAY
TY RODERICK & HAYDEN LOURD TAG LEVI!
HAYDEN LOURD AND LEVI KARTER FLIP-FUCK
ANSWERED PRAYERS
BOYS TO ADORE GALORE – PORN HAUS FILM FEST
ROADSTRIP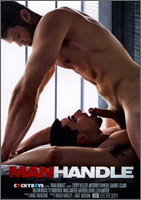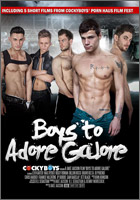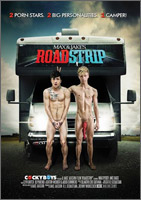 MAN HANDLE
ANSWERED PRAYERS SPECIAL EDITION DVD
BOYS TO ADORE GALORE
ROAD STRIP
CLICK HERE TO GO TO HIS COCKYBOYS DETAILS