Blond Hung American Gay Porn Star, Kaydin Bennett
Known Aliases / aka:
Years Active: 2014 – 2016
TWITTER @kaydinbennett
FAB SCOUT INFO:
Age: 22
Height: 5'11"
Cock Size: 9 Uncut
Position: top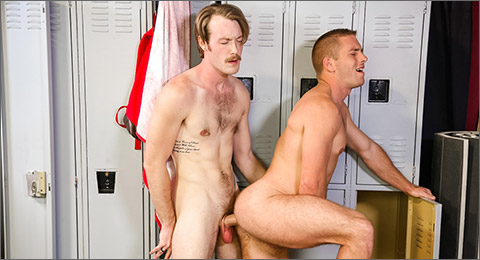 MUSCLE & BIG COCK
Scott's in the locker room dressing down for a workout when Kaydin comes into the room and notices Scott's physique. Kaydin has always wanted a nice toned body like Scott but just never knew how to achieve it. Kaydin grills Scott on how he got such a great body but Scott doesn't want to give up all his secrets but he offers to train him for a price. Kaydin is excited and you can see his bulge growing by the second. Scott sees it and pulls it out and ohh my god this is one glorious cock. Its fat as can be, veiny, uncut and big as fuck. Scott doesn't hesitate and gulps it right down. They warm up with some nice foreplay which leads into Kaydin fucking Scott with his big dick. Scott loves every inch that is deep inside of him. Kaydin fucks him in a few positions until they both bust nuts on Scott's smooth sexy chest.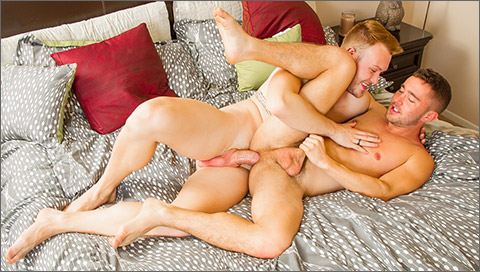 CAN I COME OVER
Kaydin and Colt find each other on a gay social app., even though they are both really into each other. They're just too shy. They talk all the time though for weeks, and as their connection grows Kaydin can't help but ask the question that's been on his mind this whole time. 'Can I come over?' When he shows up, the energy between them is intense and it doesn't take more than two words before they have their hands and the lips all over each other. All those pent up feelings are finally let loose and the two go wild.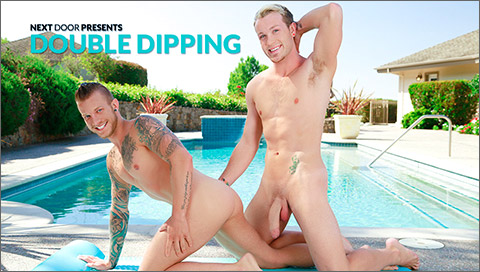 DOUBLE DIPPING
It's a beautiful summer day and Jaxon Colt has some pretty sweet plans: having already cleaned the pool, Jaxon has all the fixings for a nice ice cream sundae, but no one to share it with, so he calls his old friend Kaydin Bennett over for some sun and fun. Sitting outside, Kaydin helps himself to a nice soft serve treat, but what he really wants is something a little harder. Shooting a look over at his friend, Kaydin realizes that Jaxon is down with the program, so the guys set their bowls aside and Kaydin moves on Jaxon right there on the patio. Climbing on top of him and working his way down Jaxon's sun-kissed body, Kaydin opens Jaxon's fly and pulls his cock out, taking it into his mouth as he runs his hands along Jaxon's chest. Jaxon throws his head back in appreciation, then sits up to undress Kaydin, returning the favor and gagging on Kaydin's stiff member. Kaydin, now hot, hard and horny, bends Jaxon over the recliner and plunges his cock deep into Jaxon, as Jaxon clutches the legs of the chair while Kaydin pumps from behind. The sun beats down as Jaxon lays ass up in the air and Kaydin continues to pound from behind, then the guys switch, and Jaxon rides Kaydin, grinding his body on Kaydin's pole as he strokes himself off, spewing his dripping load all over Kaydin's chest. Jaxon dismounts and Kaydin bust his nut all over Jaxon's face. Sure it's a different kind of cream, but it makes for a sweet ending nonetheless.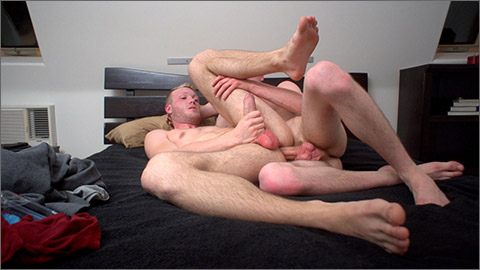 SCOTT GIVES IT TO KAYDIN
Scott is back, and this time he's with newcomer Kaydin. We had a quick chat, where it was obviously Kaydin was a little nervous, but that seemed to change quickly once they went at it. Scott had said before that he loves foreskin, which was perfect since Kaydin has a huge uncut cock. They choked on each others' cocks for awhile before Scott threw Kaydin's legs up, spit on his cock, and shoved it in! Kaydin said he doesn't bottom often, but the smile that kept coming across his face said he definitely enjoyed it… all the way up until Scott fucked the cum out of him!
PRIDE STUDIOS
NEXT DOOR STUDIOS
GUYS IN SWEATPANTS
CLICK HERE TO GO TO HIS PRIDE STUDIOS DETAILS