Canadian Stripper Gay Porn Performer, JP
Known Aliases / aka:
Years Active: 2013 – 2016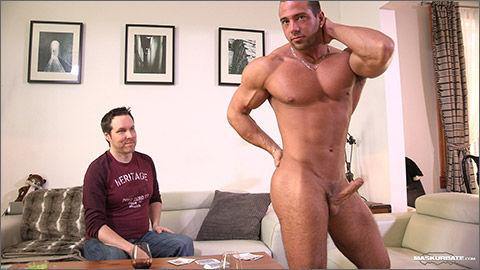 FULL HOUSE AND A MOUTHFUL
Our next Strip Poker victim is Stock Idol winner, JP, one of my favorite models on Maskurbate. In my opinion, JP has it all! Muscular hairy body, nice baby face, big uncut cock and a great personality. Also one of the stiffest cocks on the site. It was no surprise that JP lost the game. And since I had a full house, I won a mouthful.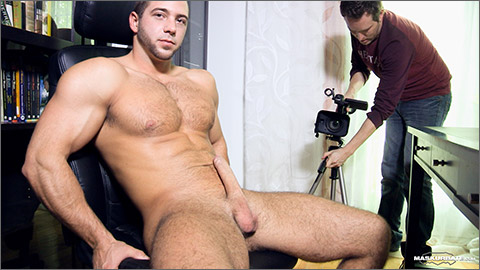 OFFICE SUCK 5 – JP
JP has already been sucked by another dude on Maskurbate before, but I never had the opportunity to swallow his cock myself. I invited him to my office so I could fulfill this fantasy of mine. And I wasn't disappointed. JP was in top shape and his erected dick slided very nicely down my throat. He enjoyed the blowjob and his huge cumshot has proved it! Another great addition to our Office Suck series.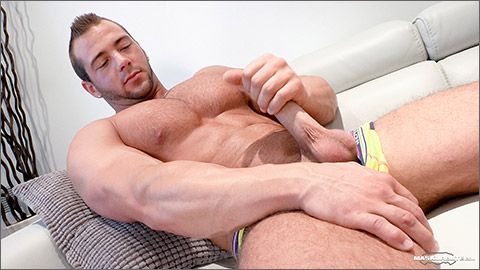 JP UNMASKED
It's been a long time since I had seen JP. He wrote me on Facebook asking if he could make another scene, so I told him to come to my place and show me what his body looks like now, without any promise. It didn't take long for me to offer him another scene, but this time, unmasked. 26 y.o. JP really worked hard at the gym and it showed. Though he gained mass, he kept his flat stomach. Which I like a lot. Having this stud in my living room was awesome! I shot this scene so you could feel like you were in the room with us. Hope you'll enjoy seeing JP again!