Spanish Kristen Bjorn Gay Porn Performer, Jose Quevedo
Years Active: 2015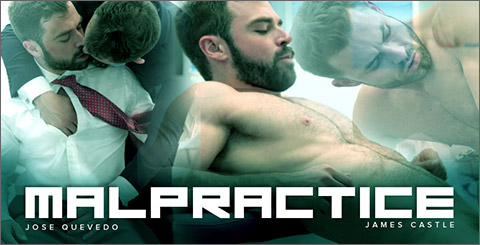 MALPRACTICE
The hunks of Menatplay have been examined by their fair share of hot doctors. The waiting room just seems to be overflowing with willing patients and their dubious ailments. This week however, its not a doctor taking advantage of an accommodating convalescent, instead Dr. James Castle is working shifts on the hospital ward and it's his colleague Dr Jose Quevedo that gets the full medical treatment. Under the charade of a well-meaning buddy massage, Dr James attempts to turn Jose in to putty in his hands! Maybe if he can just get Jose loosened up enough he can slip his sticky wet cock into that peachy Spanish rump. And Dr James being the sly smooth operator that he is, makes sure he can re-watch the event by surreptitiously turning on his hidden camera, perfectly positioned for such occasions (he's obviously done this before as you'll find out in a few weeks time!)
   James gives Jose lots of attention, working his lips around his fat cock and getting his hole loosened up with his tongue, rimming long and deep , all the while priming his work partner for a heavy fuck session. But Dr. Jose is no fool and has clocked the camera very early on. Jose plays along right up until the point where James thinks he's about to inject some of his tonic into the young medic. Jose flips the situation and roguish Castle is soon bent over getting a dose of Dr Jose's very engaging bedside manner.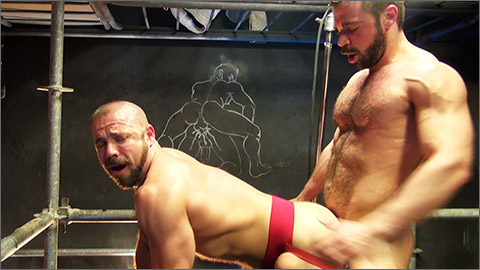 RAW PASSION
Jose Quevedo doesn't pull any punches in this wild scene with muscle cub Felipe Ferro. Jose gets right down to business, forcing his thick dick inside Felipe's waiting asshole, mercilessly pounding him into submission. Felipe moans and screams in ecstasy as Jose fucks the cum right out of him only to have Jose's hot load sprayed all over his asshole.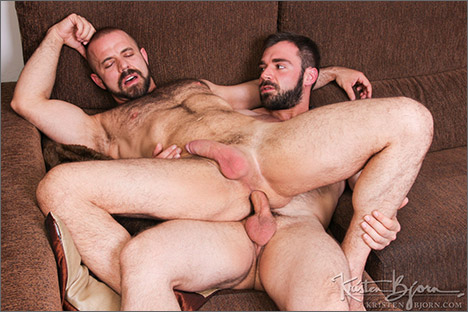 CASTING COUCH #343: FELIPE FERRO, JOSE QUEVEDO
After a few drinks at the local pub Felipe invites Jose over for a wild night of raw sex. The men find that they are a great match as they strip away each other's clothes and find sexy muscled bodies, hairy torsos, and a hunger for cock and ass. They work the other's nipples with some hard biting that drives them both wild with desire for more. Filipe releases his manly cock and begins feeding Jose's famished throat with it. Jose exposes his rock hard cock and instructs Felipe exactly how he likes his cock to be sucked and Felipe obeys. Felipe is devouring Jose's cock like a wild boar that hasn't eaten in months. Felipe then endows his hairy hole to Jose's famished tongue, which Jose makes sure is sufficiently lubed up with his saliva before he plunges his raw, manly cock completely inside of Felipe's ass. Felipe is hungry for more and flips Jose and thrusts his cock balls deep into his raw ass. Both men instruct the other on their pleasures and desires. Harder, stronger and deeper are the name of this encounter. With the intense pounding in his ass Jose blows his load which forces Felipe to lose control and creams Jose's wet hole with his load. Check out your local club, he's waiting there for you.
MEN AT PLAY
KRISTEN BJORN
DARK ALLEY MEDIA