Sexy Blond Hung Aussie Gay Porn Twink, Jaxon Radoc
Known Aliases: Jaxson Radoc
Years Active: 2013 – 2015
TWITTER @JaxonRadoc_XXX
My name is Jaxon Radoc. I'm am an International Porn Star and am currently exclusive with http://www.staxus.com – I love my job and fucking hot.
STAXUS INFO:
Date of birth: 13th november 1994
Height: 5'11" / 179 cm
Cock size: 8" / 20.3 cm
Ethnicity: Australian
Role: Versatile
Interesting Fact: Jaxon wanted to fill his gap year by traveling, fucking lots of hot guys along the way.
Jaxon brings new meaning to "Ozzie Rules". With his sizzlingly hot body and his mouthwateringly delicious 8″ cock that he knows how to put to ultimate use (and abuse) in hot twink asses. He is currently our only Australian model. Jaxon loves coming back to Europe to shoot exclusively with Staxus. The boy has an obsession with foreskin, and as we all know Europe is full of succulent uncut cocks for him to play with all day long. This sizzling Aussie package has shot thirteen scenes with us so far, and he has risen to become quite popular in the Staxus community. With such a tasty cock, an extremely fuckable ass and his gorgeous face, it's not hard to see why!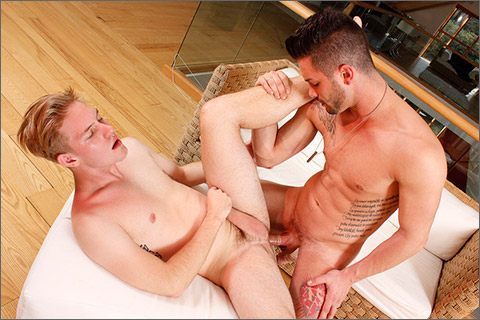 FANTASY FUCK: ANDREA SUAREZ FUCKS JAXON RADOC
It must be some book that blond bombshell Jaxon Radoc is reading, as his imagination runs wild with the appearance of Spanish stud Andrea Suarez coming from behind, the perfect position for the handsome tattooed fucker. Jaxon sucks deep and hard on Andrea's large uncut dick like his favourite popsicle, he just can't get enough, and when the favour's returned, Jaxon's on big dick is the star of the show, Andrea can't believe his luck as he looks up with a face full of dick with more to spare and gazes at the beautiful face of Jaxon, head back in sheer pleasure. The sight of this makes Andrea even hornier and slams his big dick deep into Jaxon's willing butthole, slapping his peachy cheeks to get even deeper, his balls swinging back and forth with each thrust. Walking off after doing the deed, Jaxon is left sweaty, spunky and satisfied!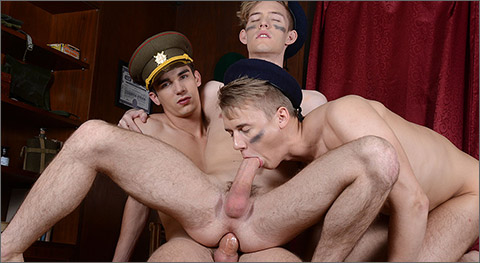 PISSING OFF YOUR COMMANDING OFFICER CAN GET YOU WELL AND TRULY FUCKED!
Life in the army can be very rewarding to those who are inclined to the military life, but get the wrong side of your commanding officer and there's every good chance that you're headed for a fall. As Chris Hollander and Jaxon Radoc very quickly discover when their somewhat insolent attitude annoys Orlando White.
   Not that White's punishment – forcing Radoc to get down onto his knees and suck both his and Hollander's dicks – is ever likely to upset our resident Aussie cock-fiend. In fact, not surprisingly given what we know about the fellow from past performances, the instruction is met with an unmistakable element of glee on Radoc's part – a sentiment that's clearly shared by Hollander, who for his part is soon positioning himself over White's desk and getting energetically spit-roasted! Then, clearly not wishing to be outdone, Radoc gets much the same treatment; before White forces both lads to lay down on their backs over his table so that he can take turns to fuck both their horny little ass-holes.
   Chances are, of course, that this is not a true representation of army life – even in the cesspit of morality that is the Czech Republic! – but we very much doubt you'll be too bothered as you reach for your zipper and slowly work out a load (or more!) in appreciation. No need for zippers here, however; as Hollander dumps the first wad, quickly followed by Radoc. Before White unleashes the contents of his heavy cum-sac, whilst his two subordinates kneel at his feet. Life in khaki has rarely looked so kinky or so fucking desirable as in this cumtastic threeway!
CLICK HERE TO GO TO HIS STAXUS BIO PAGE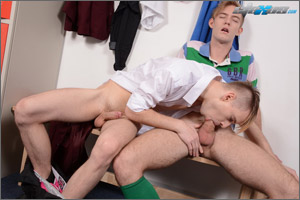 TWO HORNY BLONDS ENJOY A BAREBACK LOCKER-ROOM FLIP-FLOP FUCK WITH OODLES OF HOT JIZZ!
PRIVATES JAXON AND SVEN GET ORDERED TO TIDY UP THEIR SLEEPING QUARTERS
HOT, HORNY SCHOOLBOY TRIO GET TOP GRADES IN A SUCK & FUCK CUM-SOAKED FRENZY!
WAITING ROOM BOREDOM GETS FUCKED AWAY BY TWO HYPER-HORNY, BIG-DICKED YOUNGSTERS!
PISSING OFF YOUR COMMANDING OFFICER CAN GET YOU WELL AND TRULY FUCKED!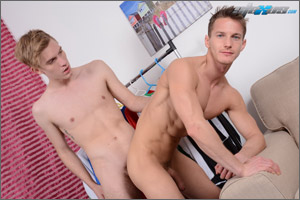 HORNY HUNK TRIES OUT JAXON RADOC'S TRUNKS — FOLLOWED BY EVERY INCH OF THE AUSSIE'S FUCK-POLE!
JAXON RADOC GETS STRETCHED IN THE SHOWER, BEFORE ENJOYING A JIZZY SWIM-TIME FACIAL!
TWO HOT, HORNY STUDENTS KILL TIME WITH A RAW, CUM-DRENCHED FLIP-FLOP DESKTOP FUCK!
FLIP-FLOPPING FUCKERS SUCK, RIM & RAM RAW ASS FOR A SPUNKY, BIG-DICKED CRESCENDO!
SMOKIN' HOT JAXON RADOC GETS AN ASS-LOAD OF HARD HUNGARIAN COCK UP HIS SCHOOLBOY ASS!
HORNY SHOWER-ROOM ENCOUNTER SEES JAXON RADOC FUCK THE JIZZ OUT OF HIS DEEP-THROATING BUDDY!
XMAS WITH JAXON RADOC
JAXON RADOC – BEHIND THE SCENES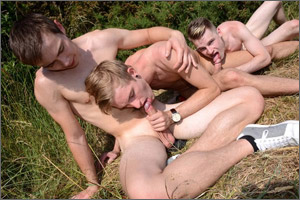 TERRIFIC OUTDOOR THREESOME AS HORNY RUNNING TRIO TAKE TURNS TO TAKE IT UP THE ASS
TWO BLOND ANGELS HAVE ONE DEVIL OF A TIME IN A SPUNK-SOAKED FLIP-FLOP FUCKATHON!
CONDOMS ANYONE? NOT FUCKIN' LIKELY, AS TWO DICK-CRAZY SCHOLARS TAKE A LESSON IN RAW COCK!
HORNY JAXON RADOC TAKES EVERY HARD, HAIRLESS INCH OF ORLANDO WHITE'S THICK, UNCUT DICK!
BLOND SCHOOLBOY FLIP-FLOP SUCK & FUCK FEST LEAVES JAXON RADOC DRIPPING WITH JIZZ!
SCHOOLBOY THREESOME SEES THE UNIFORMS OFF & A YOUNG TWINK STUFFED WITH COCK FROM BOTH ENDS!
JAXON RADOC ENJOYS A SMOKING HOT FUCK FROM A HOT LITTLE RED-HEAD!
PYJAMA PARTY FOR TWO RESULTS IN A SPUNK-SOAKED FUCKATHON FOR THESE HORNY TEENS!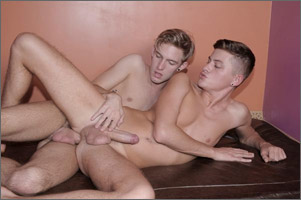 AUSSIE SEX GOD, JAXON RADOC, TOYS WITH SKYLAR BLU'S HUNGRY LITTLE ASS-HOLE!
INNOCENT-LOOKING SCHOOLBOY PROVES ANYTHING BUT WITH A WOODLAND SUCK & FUCK!
SPORT-LOVIN', SPUNK-BUSTIN' BUDDIES MAKE THE MOST OF A RAW LOCKER-ROOM FUCK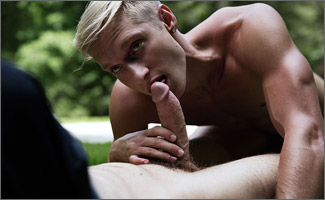 JAXON RADOC: SO YOU WANNA BE A COCKYBOY?
GABRIEL CLARK FUCKS JAXON RADOC!
JAXON RADOC AND DAVID COREY FLIP-FUCK
TAYTE HANSON DRILLS JAXON RADOC
TAYTE HANSON DRILLS JAXON RADOC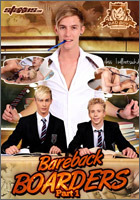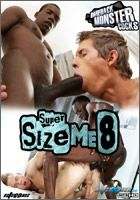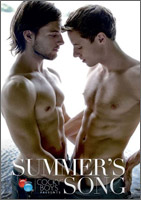 BAREBACK BOARDERS – PART 1
BAREBACK BOARDERS – PART 2
BAREBACK BOARDERS – PART 3
SUPER SIZE ME! 8
SUPER SIZE ME! 5
OFFICER'S MESS
SWIM MEAT
GEEK PEEK
BAREBACK ATTACK
RUNNERS HIGH
MORE AND MORE
SUMMER'S SONG