American College Jock Exhibitionist & Gay Porn Star, Jason Keys
Years Active: 2014 – 2015
TWITTER @JasonKeys_
GAYHOOPLA INFO:
Hot blonde teen getting into bodybuilding and webcam modeling on the side. Not afraid to suck, fuck, or get fucked!
Height: 5'7″ 1.70m
Weight: 160 lbs 72.6kg
Cock: 7″ 17.8cm cut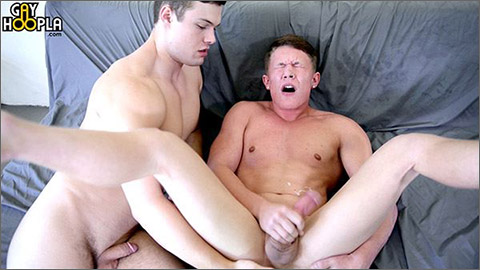 JASON KEYS & MICHAEL EVANS FUCK
Jason showed up here a few weeks ago for a cam show, when he got here I was editing some photos of Michael Evans, the first words out of his mouth were "Holy shit, that guy has a huge ass!" He joked about how he'd bend that over and tear it up if he ever had the chance. Jason said he had a thing for dominating huge asses. I knew Michael was coming out in a few weeks so I figured, what the hell, let's give Jason what he wants. A few weeks later they were here sitting on the couch in front of me, Jason was grinning ear to ear, a bit nervous but ready to fuck! Jason fucks him pretty hard and finally makes Michael bust all over his stomach. When Michael finally catches his breath he throws Jason's legs up in the air and fingers him hard until blows a big load all over himself. We love it when our models make special requests!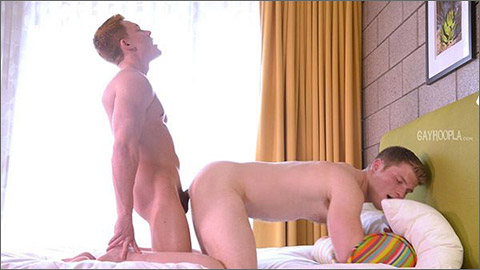 JASON KEYS FUCK HAIRY AARON DICKSON
Aaron & Jason had some homework to get done with when Aaron picked up his parents phone call. Jason was getting tired of listening, so decided to fuck with Aaron a little. He started to touch and kiss Aaron really softly on his neck. He later found his way down to Aaron's dick all while Aaron is on the phone with mom and dad. Aaron looked at Jason and shook his head no, don't do it… but Jason continued. After Aaron finally hung up, the studying had to come to a halt. Aaron was now horned up and ready to fuck the straight A's out of Jason's pie chart. Jason made sure to return the favor and blasted a load into Aaron's mouth after a major fucking. Makes you wonder how they finished out on their real test…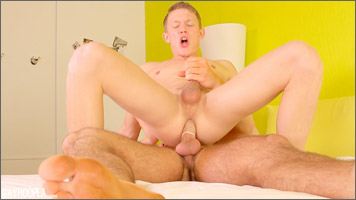 RYAN WINTER FUCKS JASON KEYS
The questions are over, yes Ryan Winter fucks at GayHoopla. He actually rails Jason Keys pretty damn hard. This is part of the new hot wave of scenes you'll be seeing here at GayHoopla. Ryan and Jason start with an interview regarding the whole matter before locking lips. Jason was pretty much in a rush to blow Ryan's huge fucking dick, and did so very enthusiastically. Ryan turned horny very quickly and laid Jason out. He put his dick inside of Jason's tight little ass and when drilling for gold. Jason took some nut all over his face after he hears it's good for the skin… and that's where Ryan wanted to cum. Fucking hot update.