Czech Gay Porn Star, Chris Cameron / Gary Brickman
Known Aliases: Janos Lasky (Studio 2000), Rusti Thorel, Miro Trojan (Higgins), Sylvester Valentay (Private / Borbely)
Years Active: 2000 – 2008
BEL AMI INFO:
Height: 180 cm / 5′ 10"
Weight: 70 kg / 154 lbs
Eyes: Brown
Hair: Brown light
Preference: Bottom
Zodiac Sign: Libra
a/k/a: David, Janos Lasky
Did You Know?
Chris is a graduate of a music conservatory. Proficient in percussion, he can also play other instruments.
Chris first appeared with very long hair, as you can see in his first episodes. He was a bit withdrawn privately, and yet also what we would call metrosexual. He took very detailed care of himself and his appearance. "Chris would do anything to please you," George Duroy recalls. "I liked him. He was a very good as a bottom or a top, and filmed very good episodes for us." He graduated from a music conservatory and is a proficient percussionist. Although for a number of years he was a part of the Bel Ami family, he never grew close to any of the other models. George believes that today he is working as a professional escort.

HOT PROPERTY – SCENE 5
Georgio Black last joined us here on Badpuppy for Cocktoberfest Sausagefest Vol. 1, wherein his rather large third leg stole the show. Given his overly healthy endowment, we were pleasantly surprised to learn that in his latest appearance for us, Georgio rides like a champ the cocks of the also healthily endowed Gary Brickman & Martin Nehmet. But first we begin with Gary slurping on Georgio's huge cock with Martin sliding his tongue all over Georgio's tight manhole. Pretty quickly, the first round of ejaculations strike, and then the roles are reversed with Georgio doing the honors & giving the pleasure to Martin & Gary. More hot cumshots are given, and then this horny Valentine's scene wraps up with Georgio playing ride the pony on both Gary & Martin's laps.
BEL AMI
BEL AMI'S KINKY ANGELS
WILLIAM HIGGINS
HIGH OCTANE PRODUCTIONS / HERVÉ HANDSOME
BADPUPPY
BADPUPPY'S DANNY RAY COLLECTION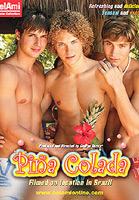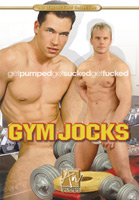 HOT PROPERTY (THE MANSION)
FLINGS
FRISKY SUMMER PART 4: SUMMER LOVES
JULIAN
JUST FOR FUN
PIÑA COLADA
CZECH UP #6
MAGIC BALLS
CABIN TALES (HERMITAGE AT THE FOREST)
GYM JOCKS
JEREMY BILDING'S HEATED UP
WINNER TAKES ALL
RAW TIMES
TAKEN
WINNING WAYS
RICH KID – PRIVATE MAN 13
MANDATE SPECIAL 65: MANDATE PRESENTS BEL AMI
TORSO  March 2007
XXX SHOWCASE  v14 n03
VULCAN  #r039 (UK)
BRUNO GMUNDER: NEW GENERATION 2003 CALENDAR
ADAM GAY VIDEO: 400 PORN STARS
ADAM GAY VIDEO: THE FILMS OF GEORGE DUROY
FRESHMAN PRESENTS: BEL AMI "FANTASY ISLAND"