Falcon Studios Classic American Gay Porn Star & Bad Boy, Eric Manchester
Years Active: 1986 – 1989
FALCON STUDIOS INFO:
Hair Color: Dark Brown
Eye Color: Hazel
Height: 5'11"
Position: Top
Build: Swimmer
Body Hair: Smooth
Cock: 9″ cut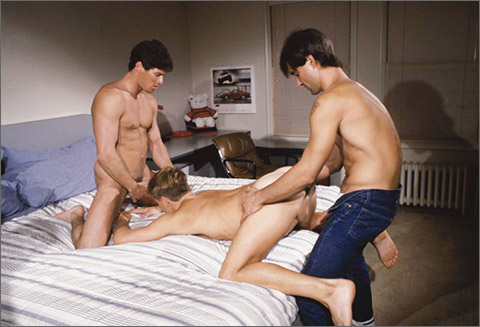 IN YOUR WILDEST DREAMS (FVP-052):
Tom Brock with Eric Manchester fucking Kevin Williams
Kevin Williams comes home to find Tom Brock asleep on his bed. Kevin knows that the best way to wake a sleeping stud is to start sucking his cock. Sure enough, Tom is awake in no time and fingering Kevin's hole. While all of this is going on Eric Manchester is a burglar who breaks in. The guys don't know what to do and Eric takes advantage of Kevin's ass.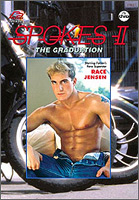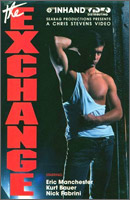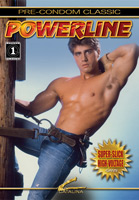 IN YOUR WILDEST DREAMS (FVP-052)
SPOKES 2 – THE GRADUATION (FVP-058)
TOUCH ME (FVP-060)
GIANT SPLASH SHOTS 2 (FVP-050)
GIANTS – IT'S SO MUCH LARGER THAN LIFE (JVP-007)
FALCON 40TH ANNIVERSARY BOX SET (FVS-017)
FALCON 35TH ANNIVERSARY BOX SET (FVS-012)
THE EXCHANGE
7 WONDERS OF ALL WORLDS
POWERLINE
BULGE – MASS APPEAL
HEAD OF THE CLASS
MY BEST BUDDY: TOP OF THE PACK
SWITCH VIDEO 4
THEY GROW 'EM BIG
INNOCENCE LOST
DOWN FOR THE COUNT
YOUNG MEN OF THE 80'S 2
LOCKER ROOM SEX
ANAL HALL OF FAME
THE SIZE COUNTS
HOT, HUNG AND HARD
LA MANHUNT 2
SEX WAVES
'57 PICK-UP
HOT ON HIS TAIL
LA MANHUNT 1
GIANT MEN
MEN OF SIZE 1
CROSSWIRE
SEX DRIVE 2020
THE NEXT VALENTINO
A BIG BUSINESS
MANNEQUIN MAN
THE RITES OF SUMMER
SUPERHUNKS 1
FALCON STUDIOS
CHANNEL 1 / RASCAL
ALL WORLDS VIDEO
CATALINA VIDEO
ADVOCATE MEN  August 1987
UNZIPPED  March 2002
MEN OF ADVOCATE MEN  September 1988, March 1989
MEN OF ADVOCATE MEN  September 1989
MALE PICTORIAL  May 1990, November 1991, March 1992
ALL AMERICAN MAN  December 1989
TORSO  April 1988, March 1989
BLUEBOY  October 1989
HEAT  November 1987, March 1988
JOCK  September 1987, December 1987
MANSHOTS  September 1988, May 1989, February 1999
NUMBERS  May 1992
PLAYGUY  September 1987
BOLT  July 1991
JUST MEN  v05 n05
OBSESSIONS  Aug/Sept 1988
SKIN COLLECTION  #17
BLUE DIAMOND STUDIOS: SEX STARS #1
BLUE DIAMOND STUDIOS: SEX STARS #2
CATALINA: CUMMIN' UP  v01 n02
CATALINA: HARDUP HARDHATS
MEN MAGAZINE 15TH ANNIVERSARY
MEN MAGAZINE PRESENTS: FALCON 30th ANNIVERSARY
BIG MEN: SIZE MATTERS