Young Handsome MormonBoyz, Elder Dudley
Known Aliases:
Years Active: 2016
MORMONBOYZ INFO:
Elder Dudley has been a full-time missionary for only a few months, but already the brethren have decided to summon him to the temple. The same things that have endeared him to the other missionaries have likewise drawn attention to him. His handsome face, killer smile, and gorgeous eyes make him a real knockout. He's a good natured kid with an incredible ass that looks great in in his tight-fitting suit pants.
   He had only been in the mission a few weeks when the brethren of The Order summoned him for initiation… and if he's lucky, ordination by insemination.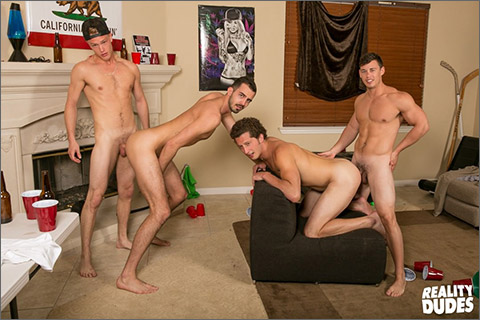 BANANA SPLIT
These frat guys are fast graduating from shoving bananas up the newbies' asses, to shoving their big raw dicks deep inside them. This banana party shifts gears fast when they start plowing the new pledges' hot tight asses bareback and hard. These new pledges are really eager to please.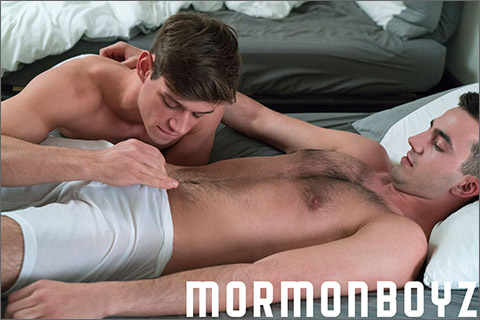 THE INITIATION OF ELDER DUDLEY:
CHAPTER 8 – COMPANIONSHIP INVENTORY w/ ELDER ENCE
Shy but gorgeous Elder Dudley has had intense feelings for Elder Ence. And these feelings have been slowly building for weeks, to the point where now the feelings are unmistakably a crush!
   Before his mission Elder Dudley had a girlfriend at his farewell. She was there with his family when he went into the MTC, but a few months later she Dear John'd him with no explanation.
   A few days after he got dumped, he was recruited by the Brethren of The Order. Since then he's started having new and strange feelings. He even had a vivid dream where he and Elder Ence got married.
   Because Dudley has been a dutiful initiate, his mission president, a presiding authority in The Order gave the boy the option of choosing his mission companion at transfers. Naturally, Dudley jumped at the chance to request Elder Ence.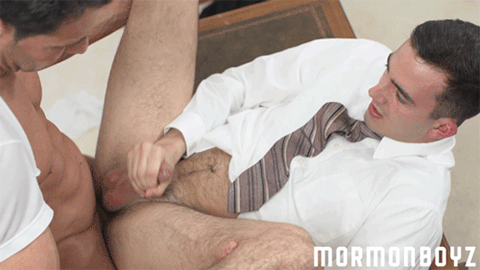 THE INITIATION OF ELDER DUDLEY:
CHAPTER 2 – THE CALLING w/ PRESIDENT NELSON
Elder Dudley doesn't for one moment regret becoming a missionary, but he can't help thinking sometimes about all the fun other boys his age are having while he works his butt off, day in, day out. He knows that his buds from high school are going to college, having sex, and throwing wild parties.
   But Elder Dudley is a Mormon. Even though he was one of the most popular boys in high school, he has decided to sacrifice two years of his life to serve a Mormon mission, where he has to live by a strict set of rules, wear a suit all the time and miss out on all the sex his friends are having.
   As a handsome, athletic boy, Dudley has always gotten pretty much everything he wants. He was a starter on the basketball team. His teachers let him cheat on tests. He dated the hottest girls.
MORMONBOYZ
REALITY DUDES NETWORK
CLICK HERE TO GO TO HIS MORMONBOYZ DETAILS