Bel Ami Kinky Angel Czech Gay Porn Star, Dylan Maguire
Known Aliases:
Years Active: 2013 – 2015
BEL AMI INFO:
Eye Color: Brown
Hair Color: Brown
Zodiac: Leo
Dick Type: Thick
Dick Size: 18
Height: 178
Weight: 71
Dylan's path to BelAmi was a long and winding one, to be brief however…
   When Phillipe Gaudin brought us Rhys Jagger for his first interview, Rhys thought the 3 hour drive to the studio would be to tedious and boring by himself, so he brought along Dylan as a companion and travelling chatterbox. Once they arrived for the casting, GD decided also to interview Dylan, as both boys were there and had the time to spare.
   As much as Rhys was classically beautiful, George felt something lustful, even lascivious in Dylan, so he invited him back again for a training session, and it proved to be one of those trainings where the trainee ends up training the trainer. The result so far is 16 very intense scenes with other BelAmi models.
   As a side note, he is the total opposite of Brian Jovovich. Unruly. Undisciplined. Whenever he makes any money he is able to spend it all before even reaching the train station for the trip home. He gets into the occasional fight also with policemen, so we've instructed the production crews to film as much as they with him before he ends up in custody somewhere!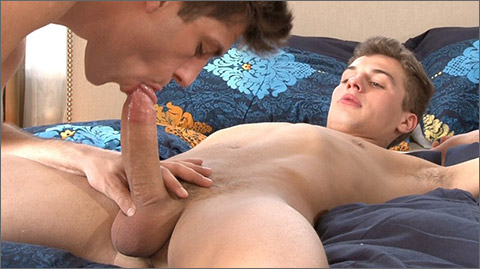 CRAZY LOVE with ARIEL VANEAN & DYLAN MAGUIRE
Dylan is one of our most naturally kinky and sexually uninhibited boys. Ariel a dream, versatile and naughty and ready to take Dylan in all positions. My favorite is with Dylan lying on his side letting Ariel's thick cock dig deep and hard in his slippery hole.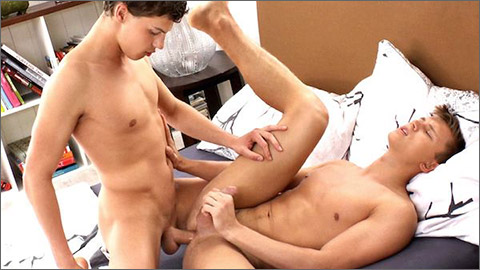 MISHA AKUNIN & DYLAN MAGUIRE
There is something special about 2 twinks making love.
   Misha's hunger for Dylan is evident right from the beginning of the encounter, with his eagerness to get Dylan undressed and out of his clothes. The sex that follows is a perfect example of example of the passion of youth.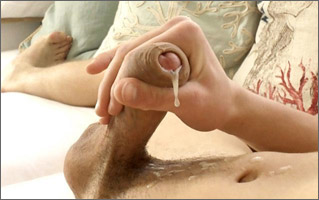 DYLAN MAGUIRE CASTING
MISHA AKUNIN & DYLAN MAGUIRE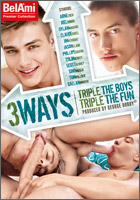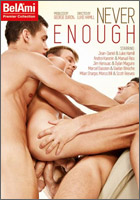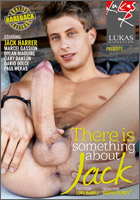 3WAYS
FUCKING KRIS
NEVER ENOUGH
TOP OF THE CLASS
THERE'S SOMETHING ABOUT JACK
BEL AMI
BEL AMI'S KINKY ANGELS
CLICK HERE TO GO TO HIS BEL AMI DETAILS