Dominican Republic Gay Porn Star, Devon LeBron
Known Aliases:
Years Active: 2013 – 2017
STAXUS:
Devon loves seeing guys attempting to deepthroat his thick 12″ cock. Watch out for the scene where together with Barrington Peart he DPs Milan Sharp's hole.
Date of birth: 7th November 1988
Height: 6′ / 183 cm
Cock size: 12″ / 30.5 cm
Ethnicity: Dominican
Role: Top
Interesting Fact:
You can always wake Devon up for a good fuck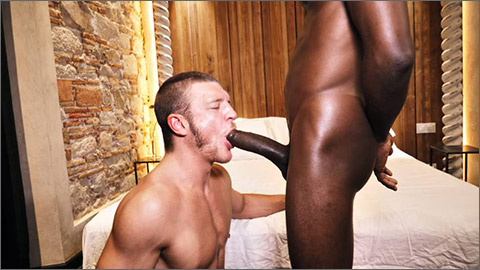 DEVON LEBRON BAREBACKS CALEB KING
Timtales Exclusive Devon Lebron digs new raw limits in Caleb King. Our favourite muscular Canadian beast worships that massive black cock like no one. Watch him ride that rough dominican meat and take that load in his mouth. A huge muscular ass for a humongous cock. The way we like it 🙂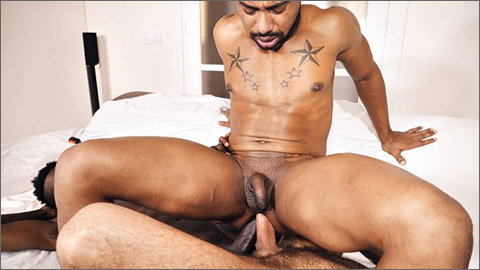 SANTIAGO'S BAREBACK 3SOME
When is too much cock too much? Well, I guess you could ask Santiago. He takes two massive raw cocks at once in this threesome scene. Timtales Exclusives Devon Lebron and Fostter Riviera are breeding that poor hole to its limit. They give every raw inches of their thick fuckmeat to Santiago. What a real trooper! Watch out for the double penetration part. He's fucked beyond fucked!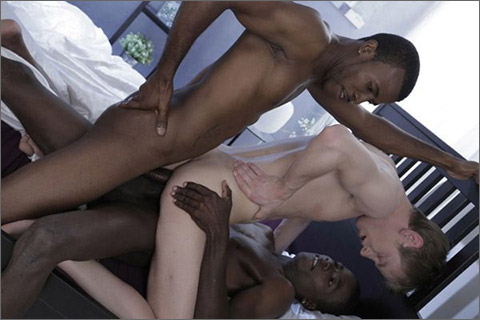 HORNY CZECH TWINK PROVES HE'S GAME FOR SOME INTERRACIAL BARE DOUBLE-COCKED FUN
When Dominican sex-gods Devon LeBron and Barrington Peart suggested that they might like to use their recent Czech vacation to give some local white boy the opportunity to experience a black cock double-stuffing, one particular name came to mind almost immediately. After all, who other than Milan Sharp could be trusted to grab this once-in-a-lifetime opportunity with full power-bottom gusto?
   Needless to report, the young lad – who's already firmly established himself as something of a living legend when it comes to performing in front of camera – doesn't disappoint. In fact, this is a scene that's likely to go down in STAXUS history, establishing Sharp as a total cock slut in every sense in the process. There's plenty of lads who would've balked at the prospect of being sandwiched between LeBron and Peart in full spate; but here's a guy who rises to the occasion in every possible sense, as he's rimmed and spit-roasted by two of the horniest, over-equipped dudes you're ever likely to witness.
   By the time that pair of monster dicks sink together into Sharp's wrecked fuck-hole there's every chance you'll have already knocked out a load (or maybe even two); and the subsequent double-cocked escapade and resultant cummy facial will only eek out another. Which leaves only two questions: (a) will Sharp's ass ever be the same again? and (b) how the fuck will this kind of total filth ever be topped?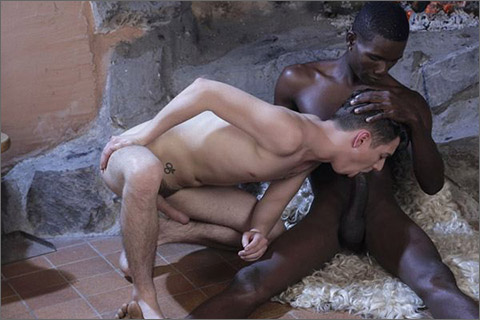 CUTE WHITE TWINK GETS A HUMILIATING FUCK & FACIAL FROM A BIG BLACK DICK
Sometimes, it's the contrast of extremes that bring about the greatest pleasures in life. Chalk and cheese; sweet and sour; big black cock and pert white ass! To be fair, we can't exactly comment with regards to the first two of those particular "opposites". What we can say, however, in light of this stupendous scene featuring Dominican sex-god, Devon LeBron, and Czech cock slut, Xander Hollis, is that if you want to see the chemistry of opposites in full throttle then you've definitely come to the right place.
   These two guys are totally different in every way you can imagine – a hunky black stud and a cute, bonny-faced twink – and from the very moment that they first encounter each other the sexual fireworks simply ignite. What makes their meeting all the more memorable, however, is the genuine sense of surprise in Hollis's face when faced with the prospect of accommodating his black counterpart's insatiable libido, manifested most prominently in the great big mamba that LeBron has swinging between his legs.
   The result is a truly heroic struggle between a white boy's cravings and his physical limitations, during which LeBron pretty much treats Hollis like a fuck-doll and eventually dishes out the ultimate humiliation by spunking all over his face. Will Hollis's ass-hole (or even his entire character) ever be the same again? LeBron, for one, doesn't give a fuck. Cash in hand, he's out the door!