Hung Uncut American Gay Porn Bottom, Dek Reckless
Known Aliases / aka:
Years Active: 2016
TWITTER @dekrecklessxxx
FAB SCOUT INFO:
Age: 32
Height: 5′ 9″
Cock Size: 7″ Uncut
Position: bottom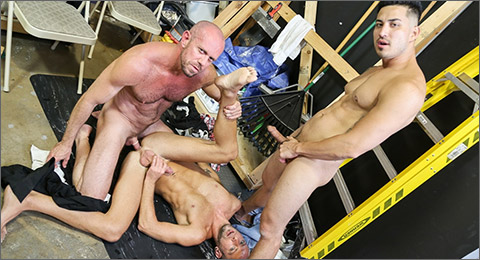 RELIEVING WORK PLACE TENSION – PART 2
Dek and Hunter are on break but it's not your usual break they are on. They both have been so horny at work that they pulled out their dicks and are stroking them. The boss isn't around and they really hope they don't get caught. It's a slow day on the job and what a better way to past time than play with your dick. They want to see who has the biggest load but just before that Matt comes walking in with his dick out but Matt's the boss and Dek and Hunter didn't expect him to show up let alone with his dick out already stroking as well. They all join in for some steamy three way action swapping sucks and eating ass until boos man Matt is ready to fuck both there asses. Matt bangs Hunter's tight ass first than moves to Dek's smooth buttery bottom and doesn't finish until he gets his entire nut completely out.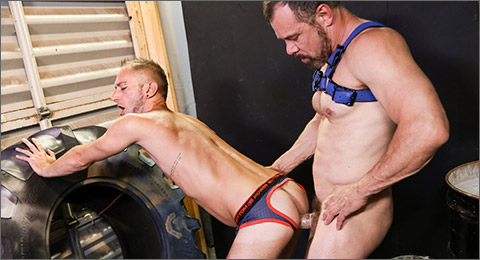 BACKROOM SCENT
Max is at the local cruise spot looking for some sweet ass when he comes upon Dek wearing only a jockstrap swaying his ass side to side. Max stops to check him out and begins to rub his dick as he tells Dek what to do. Dek listens to his commands and spreads his ass wide so Max can see just how deep he will be going. Max gets under Dek for a great view and starts to play with his eager hole, licking and caressing it. Max loves the manly scent coming off of Dek. He buries his face in Dek's armpits inhaling as deep as he can. Max is extremely turned on sniffing Dek's smooth sexy body. He spreads his ass wide and pushes his big thick cock deep inside and begins to fuck Dek good and hard. Sniffing and fucking Dek Max decides to lay him down on top of the big tire and proceeds to fuck the cum out of him.
PRIDE STUDIOS
FACTORY VIDEO / DUDES RAW
CLICK HERE TO GO TO HIS PRIDE STUDIOS DETAILS