Corbin Fisher Amateur College Man, Dawson
Years Active: 2005 – 2016
CORBIN FISHER INFO:
Age (2005): 22
Waist: 31
Eyes: Blue
Height: 5′ 11″
Weight: 165 Lbs
Hair: Blonde
Build: Muscular
Cock: 7.5″ Cut
Shoe: 11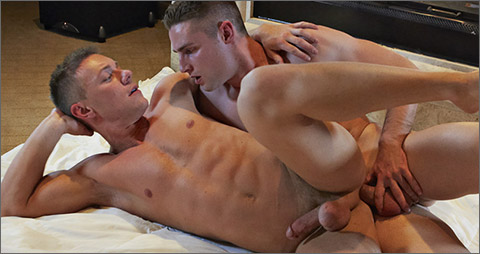 HARPER & DAWSON'S FIREPLACE FUCK
CF Legend Dawson has a special surprise planned for Harper — a night of passion by the fireplace!
   If you ever thought a date with either Dawson or Harper would be romantic, you'll see exactly how romantic both guys are as Dawson and Harper kiss, suck and fuck each other by the glow of the fire.
   It's one of the most sensual videos we've ever shot- and I know you'll enjoy it as much as Dawson and Harper did!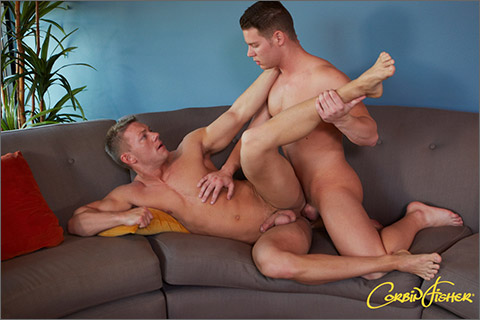 FEEDING RILEY A LOAD
Dawson is showing Riley some pictures of him and the other CF guys in a book about the history of porn stars. Not surprisingly, seeing the hot guys gets Riley turned on. With one of the studliest porn stars alive right next to him, Riley's going to have his fantasy leap right of the page!
   Dawson and Riley make out and quickly start their own porn scene! Dawson worships Riley's toes with his tongue, then sucks and rims him before plunging his cock deep into Riley's ass. Dawson pounds him until Riley blows a load, then Dawson pulls out to feed Riley his load.
   Today's lesson? Reading IS fundamental- especially about porn!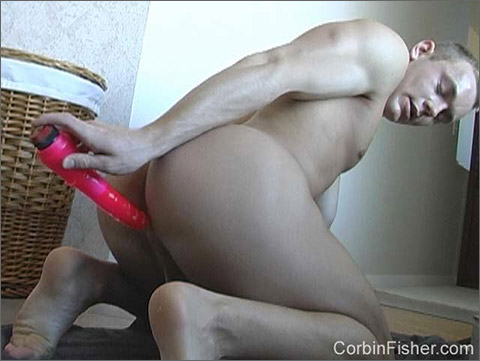 DAWSON'S TOY
To say that Dawson has become quite popular here on CF would be an understatement. I can't even check my email without being overwhelmed by requests – and demands! – that we show more of him. And I don't mind at all! I also greatly look forward to every opportunity to shoot Dawson and share him with you! The only problem is making sure there's something fresh and new about every thing we film. Well, this Dawson solo is most definitely fresh and new, despite his having already appeared on the site several times!
   I rather like putting the guys in a room by themselves and letting them direct, guide, and show off themselves without any outside interference or involvement. Guys' personalities really come out when it's just them and a camera! So ohhhh boy! What does this video say about Dawson's personality?! (Hint: He's one horny-as-hell exhibitionist!!). Wanting to do a special video for you guys, Dawson told me he had a little friend he calls "Mr. Pinky" stashed in a drawer in his bedroom. Just who is Mr. Pinky? Many inches of stiff, hard latex!
   Dawson and Mr. Pinky have quite a go at one another, with nothing but spit as lube and just about every possible position in which someone can fuck themselves with a dildo run through! Dawson's quite the showman, putting on an Oscar-winning solo sex toy performance! And let's all give a round of applause to the Best Supporting Actor – Mr. Pinky.
   As this video is completely unlike any we've ever done, I'd love hearing your guys' feedback on what you thought!