Tattooed American Gay Porn Star, Colton Grey
Years Active: 2013 – 2016
TWITTER @GreyColton
LUCAS ENTERTAINMENT INFO:
Height: 5'6
Weight: 145 lbs
Dick Size: 8″
Position: Versatile
There are a lot of reasons to fall in love with Lucas Entertainment's new exclusive performer, Colton Grey, and his candid attitude is chief among them. "Who wouldn't want to get paid to have sex with hot guys?" Well put Colton, and aside from being open and honest he's also cute as hell, has a sexy little body, and has total bragging rights about the thick eight-inch cock between his legs. Colton loves kissing and ass eating when having sex, and his weakness is for masculine and muscular studs who know how to show him a good time. Colton's hobbies are working out, running, music, and his great passion of photography.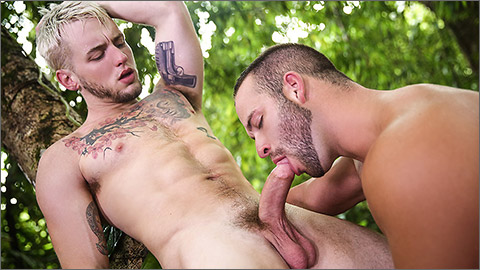 TARZAN A GAY XXX PARODY: Colton Grey, Luke Adams
Stranded ashore a lush tropical island, Luke Adams and Colton Grey cope with surviving the jungle by exploring each other's dark dank holes. Colton readies Luke's delicious cock with his warm wet mouth then opens his hole with his probing tongue before plunging his rock hard dick deep inside Luke's eager ass. Luke returns the favor by fucking Colton up against the palms of this tropical rainforest as a native resident watches from the bushes…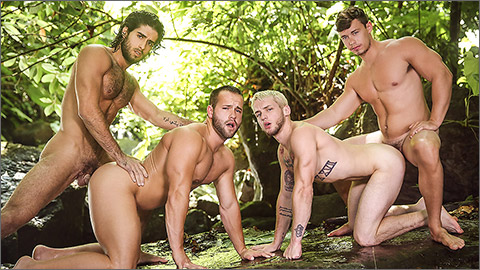 TARZAN A GAY XXX PARODY: Colton Grey, Diego Sans, Luke Adams, Tobias
Colton and Luke are wandering around the jungle looking for Tobias and decide to stop for some rest. Tarzan pops out of nowhere with Tobias in tow. Reunited at last! Tobias explains where he's been and what he's been teaching Tarzan; who is eagerly pawing at his 2 new discoveries. It doesn't take much longer before all four of them are sucking and fucking.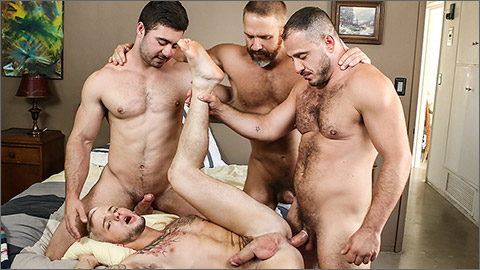 HAIRY TALES – PART 3
Golden boy Colton Grey gets off on stealing from the rich, but this time his path is crossed by three hairy bears — Dirk Caber, Derek Bolt, and Marc Giacomo. Caught in their bed, he coaxes the bears into joining him for one hot jizz orgy. Each bear gets a taste of the thief, eating his golden little asshole before jamming it full of their hot hairy cocks. Seems the three bears have a new addition to their hairy family.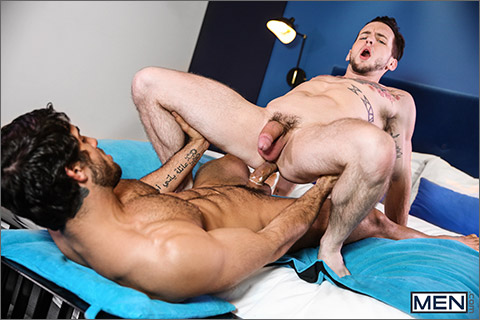 RELEASE
Watch Diego Sans relieve himself inside Colton Grey's tight little pink hole. The boys take turns savoring each other's dicks, Diego working his tongue to open Colton up and prepare for a stuffing of his beautiful throbbing cock.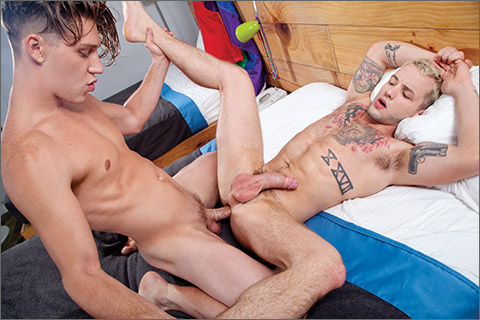 WILD WEEKEND – PART 2: Paul Canon fucks Colton Grey
It's the day of the San Francisco Pride parade, and the guys are out having fun all over the city. Paul Canon makes eyes with a hot stud on the street, Colton Grey, and gives him some beads. They hit it off instantly, and they seize the moment to have some sexy fun. They beat it back to the hotel room and kiss passionately, burying their tongues in each other's mouths. Colton quickly moves down to service Paul's rock hard dick. Colton fucks Paul's face, his balls swinging into Paul's chin. With plenty of spit, Paul services Colton's cock, then focuses on Colton's hot, hairy ass. He spreads Colton's cheeks and uses his tongue to reach deep down Colton's hole. Mounting Colton doggy style, Paul thrusts his meat inside with firm, vigorous strokes. His nuts slap against Colton's ass as they pick up speed and intensity. Flipping on his back, Colton jerks his cock as Paul pummels his hole. A sheen of sweat glistens across their hard bodies as things heat up. Reaching the edge, Colton unleashes massive spurts of cum that arc over his body, and Paul immediately ads his own thick, juicy load. They kiss, reveling in their afterglow, as their cum and sweat mix.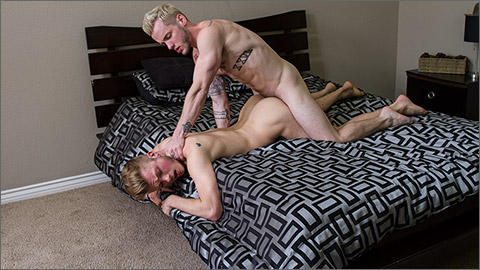 AUSTIN GETS PLOWED BY COLTON
Everyone loves some Colton Grey. As we said in the video, we're gonna get him fucked soon! Until then, he's fucking newcomer Austin Ryder… and fucking him HARD. Colton literally fucked him off the side of the bed at one point, but kept going. Austin's an insatiable bottom, so he kept taking it no matter where he ended up. The chemistry here was real, as was the sweat, deep throating and choke-fucking. Colton fucked the cum out of Austin, then pulled out and busted all over, feeding him Austin every last drop of his load. Good times.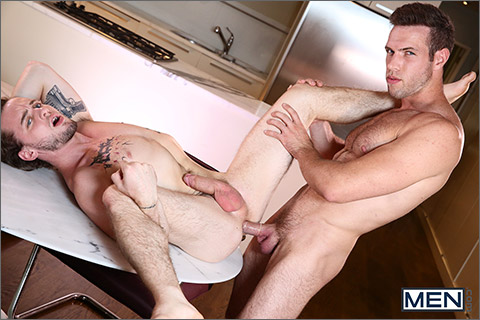 STEPBROTHERS – PART 1
Alex Mecum is caught cheating with Colton Grey when his home surveillance system is tapped. Alex fucks Colton with his thick tool and then has Colton ride his cock until Colton blows his huge load. Alex tells Colton to get down so he can shower him in his hot cum.
FALCON STUDIOS
GUYS IN SWEATPANTS
MEN.COM
MEN.COM
LUCAS ENTERTAINMENT
HOT HOUSE
ICONMALE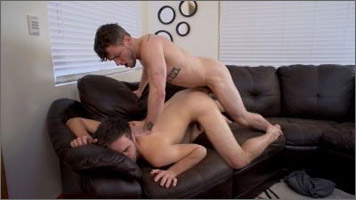 WINNER GETS HIS DICK SUCKED
BEST SEX OF MY LIFE – PART 3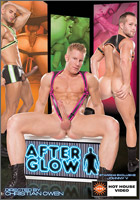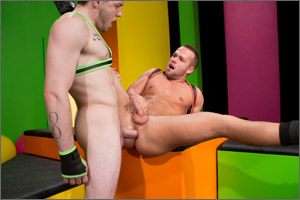 AFTER GLOW