American Gay Porn Star SuperStar, Colby Keller
Known Aliases: Colby (Sean Cody)
Years Active: 2005 – 2016
TWITTER @colbykeller
FALCON INFO:
One of the sexiest men we've had the pleasure of shooting. Arpad requested him for the scene and I instantly fell. I met him and I fell harder. His down to earth nature makes him that much more adorable. I can watch these two go at it over and over and over again. They wore out my rewind button!
My current mood is…
Not in the best mood… My dog died recently. He was my best friend since I was 15.
You're sort of a newcomer to porn, what was your first scene and who was it with?
Hmm. My first scene was for SeanCody.com. It was a pretty good scene. I've actually maintained a friendship with my scene partner ever since.
How did you get your big break?
Believe it or not, I actually sent in my application.
When the lights turn off and the camera no longer rolling… what gets you smoking hot?
Smoking hot? Hmm, so much depends on chemistry… A good kisser, someone who is passionate, adventurous but also affectionate.
What does 'XXX' mean to you?
XXX can mean so much! Depending on who is behind the camera. I'm actually for reversing the current standard. I think penetration should be "R rated" and extreme violence should be XXX. I mean geez, we all started out inside someone's pussy and somebody else's cock. Lets not our disparage our origins. Not to mention, sex is fun!
If you didn't get into porn, what do you think you'd be doing instead? Hmm, If I didn't get into porn… maybe I'd be a Senator, or trash collector. One of the two.
I make porn because…
because I'm a horny fucker.
RANDY BLUE INFO:
Colby is no stranger to the camera. He's done this sort of thing before and when a friend of his suggested he model for Randy Blue he jumped at the chance. I like Colby a lot because he's not like most of our other models. He's a little older than a lot of our guys and with that comes a lot more experience. He's got a great pelt of brown chest hair that I had to really resist running my fingers through. It runs down to a nice healthy patch on his tight stomach, just a bit wide to be a treasure trail but not covering his entire torso. He's got amazing broad shoulders that give him a very angular appearance. Tall and well built, he looks as sexy all dressed up as he does fully naked. And those big brown eyes of his will get you every time. I think my favorite thing about watching Colby in action is how vocal he is. If you're looking at this from work, turn down your speakers. If you're watching at home, pump it up, sit back and enjoy. He really gets into it and he wants you to know how much. Whether he's playfully fingering his puckering hole or stroking that beautiful cock, he loves every moment of it and you will too. And speaking of cock, this thing is a work of art. Quite a handful with just the right shape and texture. You can tell why he enjoys playing with it so much. And really, who wouldn't? This guy's got it all, and when he comes, it's like a gusher that just keeps going and going.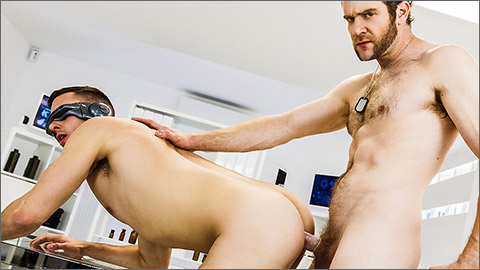 PART 1: Brenner Bolton, Colby Keller
Wolverine and Cyclops relieve some of the stress that comes with saving the world in Part 1 of X-Men: A Gay XXX Parody. Wolverine fits his huge pulsing cock inside of Cyclops and fucks him with all his might before pulling out and bursting his superhuman semen all over his comrade's face.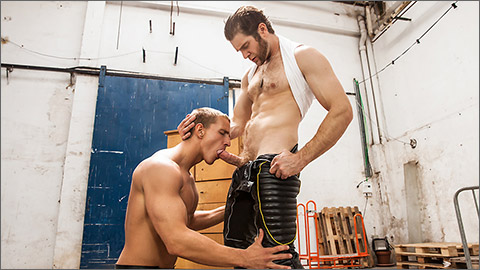 PART 3: Colby Keller, Landon Mycles
Wolverine and Colossus have some time to kill before Storm picks them up. What better way to pass the time than a super suck and fuck fest in the warehouse where Wolverine was created? Wolverine's thick meaty cock feels right at home inside his comrade's smooth tight ass as he passionately pumps away—before he realizes it's actually Mystique he's been fucking!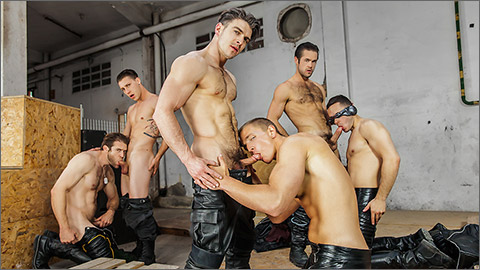 PART 4: Brenner Bolton, Colby Keller, Landon Mycles, Mike De Marko, Paddy O'Brian, Paul Canon
Cum will be spilt in Part 4, as the battle between the X-Men reaches a fever pitch. There will be more than one climax in this conclusion, as these six superheroes work out their differences with a mouth-watering jizz orgy that penetrates deep into their powerful orifices. The boys take turns sucking and fucking each other. Magneto rides Wolverine's cock as the rest of the X-Men jerk themselves off to completion into his open inviting hands.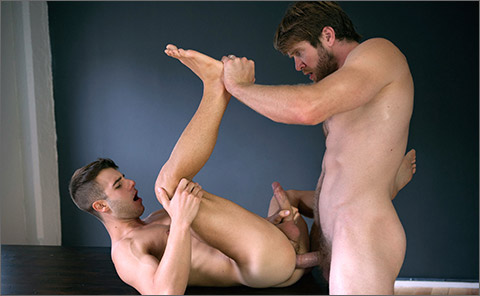 COLBY KELLER FUCKS ALLEN KING
Guess who's back! That's right, it's the one and only Colby Keller. Often described as a "sexy mountain man," Colby's rugged, scruffy, and very muscular body more than lives up to that name. He's a real charmer with effortless sex appeal, and of course there's that beer can-sized cock of his. Colby was smitten when he met Allen King for the first time, calling him his "sexy little brother." And Allen was all smiles, completely swept off his feet as their chemistry quickly escalated and they began making out.
   Colby loves being a sensual top… at first. He showed Allen a lot of affection from the start, tearing off his clothes, engulfing his cock around his bearded lips, flipping over his completely smooth body and giving him a rimjob to remember. But once Colby took off his shorts, Allen's mouth was on Colby's cock in a matter of seconds — eager to return the love! Colby always makes the best sounds and faces when he's getting a blowjob, and it was obvious Allen was a master of technique. While this was going on, Colby's hands kept gravitating toward Allen's ass, his fingers lodged deep inside Allen's crack.
   Finally, Colby lifted Allen completely off the ground, set him back on the table, and teased Allen's hole with his rock-hard cock. Proportionately, it looked like there was NO WAY Colby's rod could possibly fit inside Allen's cute, perky ass. But after a few heavy breaths, Allen took it like a champ. This gave permission for Colby to be as rough as possible, and he certainly was — propping Allen up on the table and fucking him doggy-style, letting Allen ride him on a chair, before Colby really proved his strength by picking up Allen off the ground again and plowing him in the air! For the grand finale, Colby slammed Allen back on the table, sweat now dripping from his hair, and power-drilled Allen to climax. Colby came nearly seconds later, pulling out his cock and shooting a huge load on Allen's abs. Both their bodies covered in cum and sweat, Colby kissed Allen's spent body up and down before saying, "You're amazing."
JAKE CRUISE'S COCK SURE MEN
DOMINIC FORD
MEN.COM
COCKYBOYS
VIDEOBOYS
RANDY BLUE
SEAN CODY
KINK.COM / BOUND GODS
KINK.COM / NAKED KOMBAT
KINK MEN
ROBERT CHANDLER'S FANTASTIC FORESKIN
FALCON STUDIOS
RAGING STALLION
HOT HOUSE
TITAN MEDIA
NAKEDSWORD
DREAM TEAM
GOLDEN GATE: THE PERFECT TEN
FLIP FUCK: COLBY KELLER & TOMMY DELUCA
PARKER LONDON FUCKS COLBY KELLER
COLBY KELLER FUCKS ZACH ALEXANDER
COLBY KELLER FUCKS CONNER HABIB
SAMUEL COLT & COLBY KELLER FLIP-FUCK
COLE STREETS FUCKS COLBY KELLER
HARD TRAINER
COLBY KELLER FUCKS ALLEN KING
XXXMAS SPECIAL: COLBY KELLER & TAYTE HANSON
COLBY KELLER FUCKS SETH SANTORO!
COLBY KELLER PLOWS DILLON ROSSI
COLBY KELLER DRILLS PIERRE FITCH!
COLBY KELLER HAMMERS LEVI MICHAELS
MEN, BOYS & TOYS: COLBY KELLER & MAX RYDER
COLBY KELLER HAMMERS RICKY ROMAN
COLBY KELLER & GABRIEL CLARK FLIP-FUCK!
TALK TO ME
COLBY KELLER & THE CAMERA MAN
COLBY KELLER OBLITERATES ANTHONY ROMERO'S HOLE!
SCHOOL'S OUT – PART 1
PERVY PROFESSOR
SECRET RENDEZ-VOUS
HOWL – PART 3
SKETCH
CUM RIGHT IN
DEEP RELEASE
LAST CALL – PART 2
LAST CALL – PART 1
SEX TRAVELER – PART 2
SEX TRAVELER – PART 1
SAUNA SLUT
GAY OF THRONES – PART 4
HOWL – PART 4
SEX TRAVELER – PART 3
SEX ADDICKS ANONYMOUS
LOOK WHAT THE BOYS DRAGGED IN
DUMPED
THE SAUNA
RELEASING NERVES
E-MALE
DEEPLY DESIRED
AFFAIRS – PART 1
SPECIAL DAY
COLBY KELLER & TROY DANIELS
COLBY KELLER EXPOSED
THE MALE ESCORT FILES – SECRET AGENT SEX SCANDAL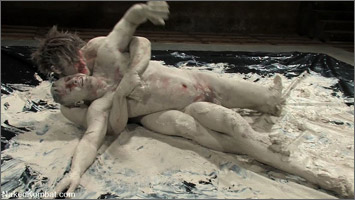 COLBY KELLER vs DAKOTA RIVERS – THE MUD MATCH
BONDAGE GYM
NICK CAPRA & COLBY KELLER
DAKOTA RIVERS FUCKS COLBY KELLER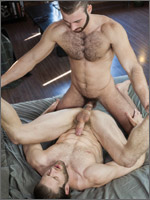 LEGENDARY GAY PORN STAR COLBY KELLER GETS FUCKED BY JAREC WENTWORTH
COLBY KELLER FUCKS JAXTON WHEELER
COLBY & JAMES
THE LOCKERROOM
COLBY & LEO
CHRIS, COLBY & JEREMY
COLBY & KEVIN
COLBY & TYLER
COLBY KELLER
KENNY & COLBY
COLBY & PATRICK
FUCKFEST 4
COLBY & FOSTER
COLBY & MARTEN
COLBY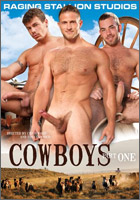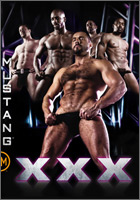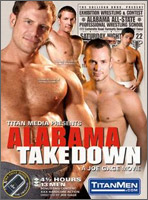 ALONE ON THE RANGE
COWBOYS: PART 1
COWBOYS: PART 2
RELENTLESS
LATE NIGHT HIT
LIVE SEX
STUD FUCKERS
THE OTHER SIDE OF ASPEN 6 (FVP-208)
INDISCRETION (FVP-210)
BOLD MOVES (JVP-146)
LAID OFF (MVP-105)
DEPTHS OF DESIRE: PART 1 (MVP-108)
XXX (MVP-099)
MEN OF MASSIVE STUDIO – VOL. 15 (MSD-015)
MEN OF MASSIVE STUDIO – VOL. 16 (MSD-016)
MEN OF MASSIVE STUDIO – VOL. 17 (MSD-017)
MEN OF MASSIVE STUDIO – VOL. 13 (MSD-013)
DEEP WATER BEACH PATROL – PART 1
LIFEGUARD! THE MEN OF DEEP WATER BEACH
ALABAMA TAKEDOWN
FATHER FIGURE
KING SIZE
DOUBLE TROUBLE
TALK TO ME
A THING OF BEAUTY
MAN HANDLE
MEN IN THE SAND
SPLITTIN' WOOD
TALES FROM LAST SUMMER
THE DRAGON FILES: IN THE BASEMENT
HOOKUPS
MILK IT
UNZIPPED  December 2008
COCKY BOYS 2015 CALENDAR
A THING OF BEAUTY
BRUNO GMUNDER: CRUISING GROUNDS