Handsome American Gay Porn Star, Cliff Parker
Known Aliases:
Years Active: 1992 – 1995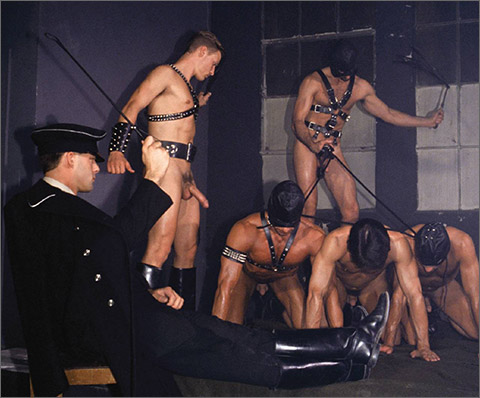 THE ABDUCTION – REDEMPTION: Scott Davis & Cliff Parker train slaves Clint Benedict, Devon Rexman; Trent Reed fucks Randal Maxxon
Zak Spears oversees three blindfolded and leashed slaves – Clint Benedict, Devon Rexman and Chuck Barron – as they are flogged and spanked by henchmen Cliff Parker and Scott Davis…made to lick Colonel Spears boots for his own pleasure. Zak orders leather-bound muslestud Trent Reed to fuck hungry slave Randall Maxxon, who gets it rough and hard. Trent shows no mercy as evil commandant Zak eggs him on with brutal and dirty commands before directing the relentless fucker to shoot over Randall's ass.

THE OTHER SIDE OF ASPEN 4 (FVP-100): THE 13 STUD ORGY
It's off to the races as 13 studs give yet another orgy for the record books. From the huge meat of Ken Ryker to the chiseled body of Jackson Phillips to all stars like Max Grand, Carl Erik and Kevin Dean, this one has it all, including dildo play and a double penetration with the masked Bryce Colby taking both Dean and Phillips. Colby also takes a line of studs in a hot gang bang.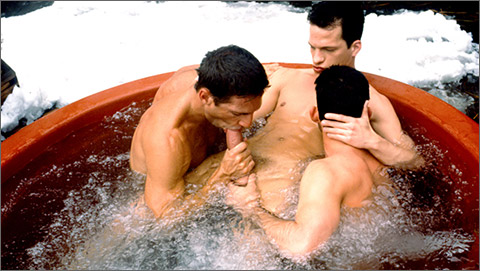 THE OTHER SIDE OF ASPEN 4 (FVP-100): Cliff Parker & Carl Erik fuck Jackson Phillips
Hairy hunk Cliff Parker finds Carl Erik and Jackson Phillips lounging in a hot tub outside, and strips down to join in. Soon, Eric's cock is breaking the surface, and the three start sucking and kissing as the steam rises, with Phillips getting fucked.