Furry European Gay Porn Star, Christian Lesage
Years Active: 2010 – 2016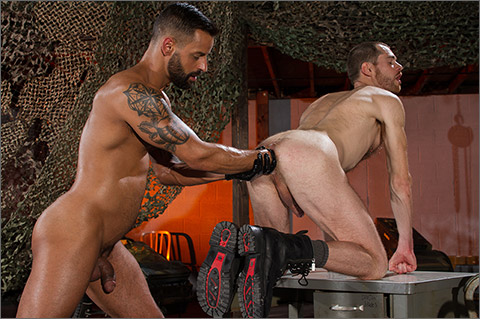 ASSault: David Benjamin fists Christian Lesage
David Benjamin and Christian Lesage get right to the intense action. Christian teases David's burley, hairy nipples. David drops his fat cock down Christian's throat. To make it sloppier, David spits in Christian's mouth to add wetness. Christian will do anything to please David, so he flips David around and jabs his tongue and face deep into David's ass cheeks. As part of his training, David preps Christian's hole for battle, bending him over, spreading his ass, slapping his hole and treating him with a taste. One by one David inserts more and more fingers into Christian's backside followed by fist punching his gaping manhole. David tests Christian's limits by propelling his arm nearly elbow-deep inside Christian. After David punishes Christian hole, he inserts his dripping gloved hand into Christian's mouth. Christian laps up his ass juice of the gloves, sending David over the edge, oozing his load out onto the floor.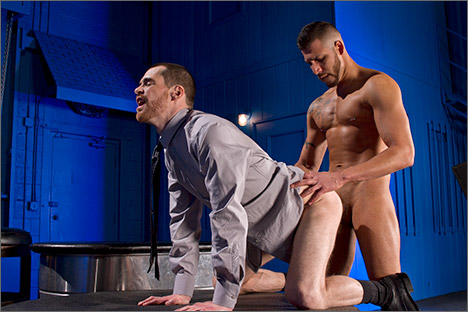 FX RIOS FUCKS CHRISTIAN LESAGE
Dressed in black from head to toe, FX Rios blends into the dark background. He's approached by a man wearing a shirt and tie, Christian Lesage. He offers red-bearded Christian a package of white powder but Christian wants something else. He gropes FX's crotch and gets the go-ahead. He extracts an uncut cock from a leather jock strap. Christian sucks deeply and with abandon. Meanwhile, FX undresses, revealing smooth olive skin, pierced nipples and splashes of ink across his right pec and shoulder. He pumps Christian's mouth. FX takes off his jeans and sits, aiming his hard on skywards, and Christian lowers his hole, grimacing, until he's fully impaled. Thigh muscles and abs go to work, contracting and straining as flesh encounters flesh. Christian's body is athletic, with a dense carpet of hair. He surrenders his ass to the taking by spreading his legs wider. The fuck culminates in a shuddering mix of sweat, moans, groans, and an abundance of jizz, as FX sprays his load across Christian's face while Christian beats off wildly.
RAGING STALLION
HOT HOUSE CLUB INFERNO
CAZZO FILM BERLIN
CLICK HERE TO GO TO HIS RAGING STALLION DETAILS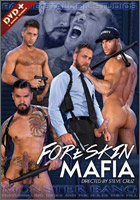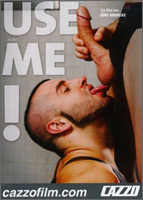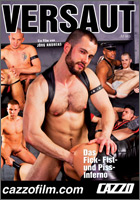 FORESKIN MAFIA
USE ME
VERSAUT (NASTY)