Bentley Race Aussie Mate Gay Porn Guy, Chris Wyld
Years Active: 2012 – 2015
BENTLEY RACE COMMENTS / INFO:
It's been a big year of meeting lots of new Aussie boys here at BentleyRace. It seems every one wants to come over and get their gear off. One of our new mates that can't get enough of getting his gear off on camera is our new skinny mate Chris Wyld. Since we met back in September 20 year old Chris has featured in a number of solo and duo actions scenes. Chris loves getting fucked and looks good doing it. Today Chris is visiting for his scene with William Tudor. It's Sunday morning and Chris has just pulled an all nighter with his mates in the clubs in the city. So Chris heads straight for the shower to freshen up before his scene. So I started taking Chris's photos as he stripped down to his little green shorts and then all the way before jumping in the tub. I can see that he was getting turned on as I took his photos. It wasn't long before I was sucking on Chris's thick nob. And then Chris returned the favour and pulled my cock out driving it to the back of his throat. Eventually I had to stop this shoot, because I wanted him to be ready for his scene with William. Now all the guys are asking to do a scene with Chris. He's become one of the most popular boys on the site.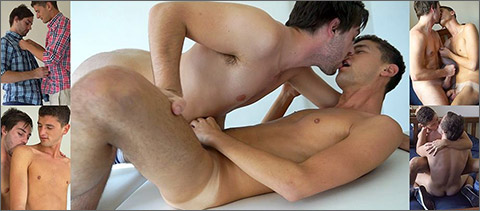 GET READY CHRIS. YOU'RE ABOUT TO GET FUCKED LIKE YOU'VE NEVER BEEN FUCKED BEFORE
With the photo session out of the way this scene between Scott and Chris became raunchy very quickly. Chris even suggested that they may not make it to the bed before they start fucking. The boys were already all over each other during the photo shoot. Chris couldn't wait to get Scott's cock up his bum. In this scene there's a lot of fucking. Chris takes it from every angle as Scott slams his arse. Scott has got some amazing stamina as he keeps going and going. Of course Chris is loving all the attention he is getting. Eventually Chris blows cum all over himself. He then gets down on his knees and helps his new mate get off. This is a must watch video. The action is incredibly hot.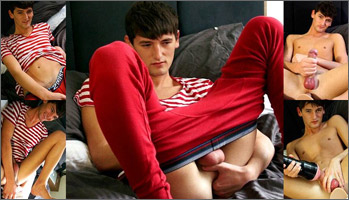 CHRIS WYLD'S FIRST VIDEO SCENE
Our new mate Chris put on a really hot show when it came time for him to shoot his very first video. He had just gotten naked in his first photo shoot with Zac. And now it was time to see if he could put on a live show for us. Well it turns out that Chris is pretty kinky and loves to play with toys. While getting himself worked up Chris likes to tie up his balls and cock really tight. He also loves getting fucked and had no problem sliding Zac's big dildo right up into his hole while he keeps on wanting. This scene with our new mate gets incredibly hot as Chris works himself over. I can't wait to see what else Chris has planned for us. This local hottie from Melbourne is already a big hit with the members and all my mates.