Smooth Horse Hung Brazilian, Caio Veyron
Known Aliases:
Years Active: 2015 – 2016
TWITTER @CaioVeyron1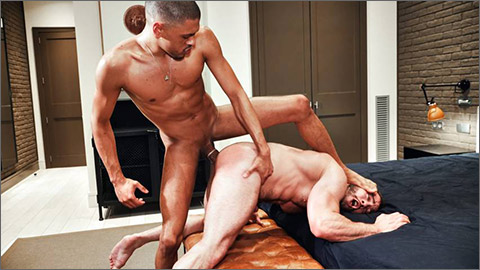 CAIO VEYRON FUCKS DIEGO REYES
Timtales Exclusive Caio Veyron fucks the hell out of Diego Reyes. He meets a strong bottom with heavy built that can take his massive cock without breaking. And this time, Caio doesn't hold back. He fucks Diego as hard as he likes and dangerously deep. Turns out, Diego loves to be dominated. Don't miss Caio's epic cumshot all over Diego's mouth and face. There's enough cum to drown someone 🙂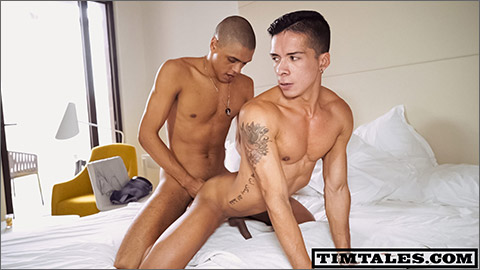 CAIO VEYRON FUCKS ANGEL
A torrid ride between pain and pleasure! Caio is back at Timtales to give Angel the fuck of his life. That massive brazilian cock can dig his way to China. Watch Angel's face when the rough Caio ravages his hole without mercy. A ruthless top with a horse cock hard as a brick. Enjoy!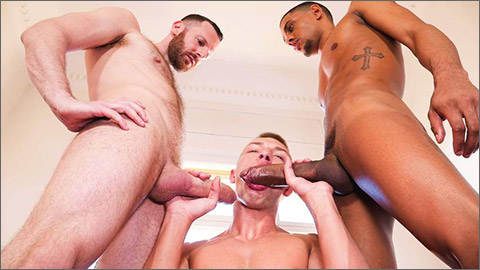 TIM KRUGER & CAIO VEYRON FUCK BOGDAN GROMOV
Monstercock Superstars Tim Kruger and Caio Veyron are taking turns on Bogdan Gromov's asshole.
   Bogdan asked for it (literally, in a Whatsapp message) and we gave him the total package: Both guys fucked his ass hard, Tim held him tight white Caio jackhammered him…and you just have to become a Member to see the full 24 minutes of the action…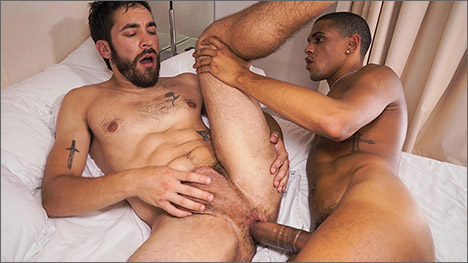 CAIO VEYRON FUCKS DALE COOPER
Brazilian heat meets american hollywood charm in this week's release. We have two new Timtales Men for you today. Caio Veyron is our new Top. A handsome 23 year old brazilian stud with a rockhard XXXL cock, driven by pure Testosterone. And our bottom today is Dale Cooper. We had seen this man on other sites, he was, for example, always our favourite Cockyboy. The beautiful expressive face of a Hollywood Star, the toned body with soft skin and not to forget the deep masculine voice. A man to fall in love with and marry right away.
Don't miss this one. It's super horny and eye candy at the same time.