American Gay Porn Star, Brian Cruise
Known Aliases / aka:
Years Active: 1997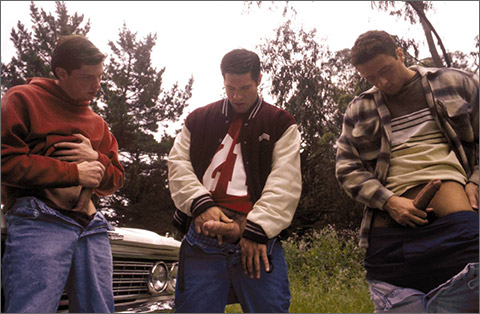 HIGH TIDE: Brian Cruise, Sebastian Cruz, Mike Branson fuck Matthew Anders
Stumbling out of a club, Matthew is overcome by three thugs-Mike Branson, Brian Cruise, and Sebastian Cruz-determined to teach him a lesson. The brutal trio takes turns stuffing their thick cocks into Matthew's mouth, then decides to spirit him away to a remote location. Stuffing Matthew into the trunk of their car, they speed off. Parked on an isolated hill, the horny hoodlums vie for the opportunity of being the first to exploit the dazed blond stud. Brian Cruise wins, forcing his thick hard cock down Matthew's throat. Brian pulls his captive from the trunk and fucks him hard and fast. Sebastian and Mike can hardly wait for their turn. Sebastian takes over, pumping Matthew forcefully. Mike takes his turn, feverishly pounding Matthew's ass. The trio taunts Matthew as they ravage his ass, then all three shoot their loads across the small of his back.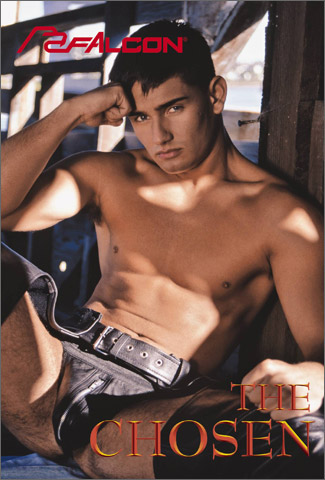 THE CHOSEN (FVP-111)
Christopher Scott brings unsuspecting buds Derek Cameron, Paul Morgan and Damon Wolf to the club, where they quickly find themselves the slaves of leather-clad dominators Mike Branson, Jeff Palmer, Travis Wade, Buck Meadows, Brian Cruise and star in the making Michel Lucas. The action is fast and furious, one of the best orgies ever filmed. Cameron bottoms his heart out, while Palmer and Wade help boss the boys around. After a double penetration with Cameron getting fucked by Cruise and Palmer, the men shoot their loads.
CLICK HERE TO GO TO HIS FALCON STUDIOS DETAILS