Staxus Big Dick Big Balled Czech Twink Gay Porn Star, Bo Randall
Years Active: 2014
STAXUS INFO:
Bo's the prime example of a big dicked, big balled skinny twink we all dream of coming across. He is a lovely, bright lad as well.
Date of birth: 9th March 1995
Height: 6'1″ / 185 cm
Cock size: 8″ / 20 cm
Ethnicity: Czech
Role: Bottom
Interesting Fact:
Bo was quite nervous at first, but forgot all about it once he had a nice cock inside him!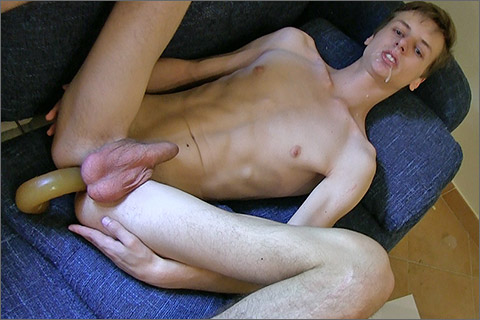 DEBT DANDY 45
Today's little brother in debts looked really really young. He lived in a nice building so I expected a nice flat. But it was a dirty and ugly place, with disgusting smell. He even wanted to smoke in front of me! Once again, he wanted to live higher standard than he could afford so he took out a loan to buy a brand new plasma TV and a PC. And guess what happened ?! He didn't have enough mon-ey to pay installments plus he got unemployed like the majority of young people in this country. We summed up his debts to 25 grand. Not that much as I thought, but he was in big need of money so he didn't have any other option, but to say yes … to my offer. I was so horny and looking forward to punish him and fuck his brains out. Gents, DD45 : check!
CLICK HERE TO GO TO HIS STAXUS DETAILS