Hung and Hunky Cuban Gay Porn Star, Armando De Armas
Years Active: 2013 – 2015
TWITTER
LUCAS ENTERTAINMENT INFO:
Height: 5'8
Weight: 165 lbs
Dick Size: 7″ uncut
Position: Top
Armando de Armas, the sexiest Cuban porn star since Lucas Entertainment's favorite Rafael Carreras, and it's no wonder why! He loves having sexy and being sexy in front of the camera — that's what influenced him to break into the industry. Armando is all top through and through and loves fucking hungry bottoms; he prefers that they either be white or Latin. Though Armando is currently in a relationship, that won't prevent him from starring in future releases!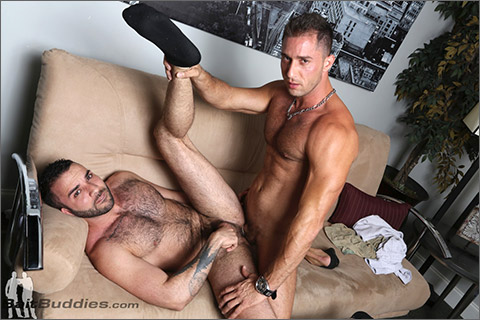 ALMOST STRAIGHT FROM CUBA: ARMANDO & FERNANDO
Cuban hottie Fernando is back, albeit a little hairier – which really looks hot on him. Fernando, a 26 year old straight boy has been at BaitBuddies.com twice before. The first time, we set him up and gave him his very first experience with another guy. It was a little tough for him to do porn – the result of a very religious Catholic upbringing, so much so that he told Caruso he hadn't even jacked off until he discovered it for himself at twelve or thirteen while taking a shower. Well, he must've liked his first gay experience here, because not long after he contacted Caruso to ask for more work. This particular time he was the Bait and we set him up with another straight guy, Dimitri. Fernando wanted the double fee deal, so Caruso told him that he would have to get fucked by Dimitri to get paid double. And, once he was fucked for the first time – he was in – he really, really liked the feeling of a cock in his tight hole. So, Caruso wasn't too surprised when he recently received yet another call from Fernando asking if he could bring his straight buddy Armando in, and that he wanted to get fucked again. Like Fernando, who came to the U.S. from Cuba via Spain, his buddy Armando came to the U.S. from Cuba, but he came via Venezuela. They didn't know each other in Cuba, but became fast friends after arriving under the same circumstances in the U.S. in 2009 in an English class for non-English speakers. Yep, they came for a better life here without knowing a single word of English – and they both have made nice lives for themselves over the years. However, they didn't see or speak with each other much after their class was over, but would call one another and keep in touch from time to time. They also went out to the clubs together pussy hunting on occasion. These guys don't have to look too hard for pussy, both are good looking and built. Armando is not only handsome, but is a total muscle stud with a killer bubble butt and a beautiful 8" uncut cock. [READ MORE]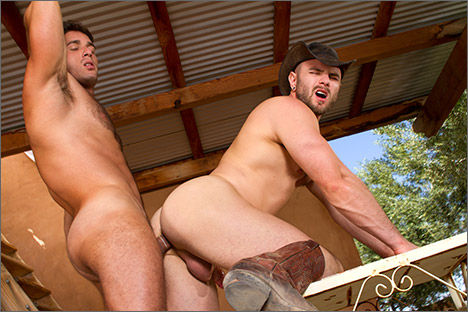 ARMANDO DE ARMAS FUCKS NICK STERLING
When your car breaks down in the scorching heat of the desert, you're willing to do just about anything you can to get rescued. Hot and bothered Nick Sterling realizes that he's going to submit his juicy round ass to Armando De Armas' fat uncut cock as payment for saving him. Nick is thrilled by the exchange and begins to settle his debt by deep throating Armando's cock. He spits on the massive serpent and lets it glide down his throat until Armando is balls deep. Armando steadies himself by leaning forward and grabbing two handfuls of Nick's bubble butt. Nick lends a hand to spread his cheeks for Armando's tongue that soon delivers a steamy rim job. After getting his cock and balls sucked by Armando in return, Nick lowers his throbbing hole on Armando's cock with a huge sigh. Nick rides. Armando pumps. The desert heat has them both working up a sweat and busting out their loads all over each other.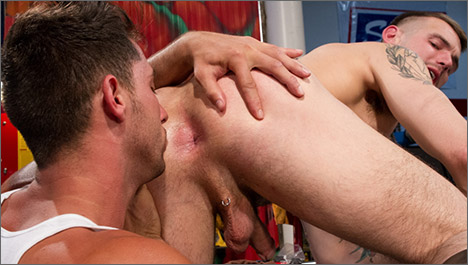 ARMANDO DE ARMAS FUCKS CHRIS BINES
Armando De Armas is cleaning his tools and closing up shop when power bottom, Chris Harder walks in. The work on Chris' bike isn't done, so he wants Armando to work on something else. Eagerly descending down on his knees, Chris offers his throat for a messy, wet blowjob while Armando fingers his tight pink ass and pierced taint. Rimming is taken to another level when Armando pushes Chris' legs up past his head to give him a heated rim job with plenty of spit for lube. Unable to resist the teasing from Armando's tongue and fingers, Chris lays back, props a leg up on Armando's shoulder, and takes every last inch of Armando's thick, uncut cock as he pounds him. Loving the pounding he's taking, Chris rides Armando's dick and has his built up load literally fucked out of his throbbing rod. After he shoots, he falls to his knees again and begs Armando 'give it to me' letting him shoot a hefty, spunky load into his mouth.
SHOWER ENCOUNTERS – PART 1
MY PRETEND BOYFRIEND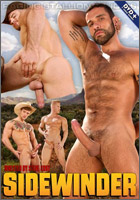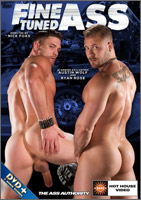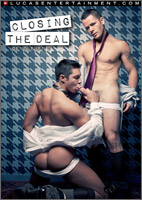 SIDEWINDER
FINE TUNED ASS
DEEP DICKING
GENTLEMEN 9: CLOSING THE DEAL
GIO CARUSO'S BAIT BUDDIES
RAGING STALLION
LUCAS ENTERTAINMENT
MEN.COM
CLICK HERE TO GO TO HIS RAGING STALLION DETAILS
CLICK HERE TO GO TO HIS LUCAS ENTERTAINMENT DETAILS