Spanish Smooth Muscular Gay Porn Power Top, Antonio Aguilera
Known Aliases: Tony Aguilera
Years Active: 2013 – 2015
TWITTER @tonyaguileraxxx
FUCKERMATE INFO:
Country: Spain
Age: 28
Cock size: 9 Inches
Position: Top
Antonio is the most macho and muscled lad on Fuckerate.com. This hot Spaniard is not shy in front of cam, he knows what he likes, he is hot, sexy and very cheeky. He can be seen fucking chicks online, but when he gets a good opportunity, with a hot sweet Fuckermate bottom, he doesn't waste time.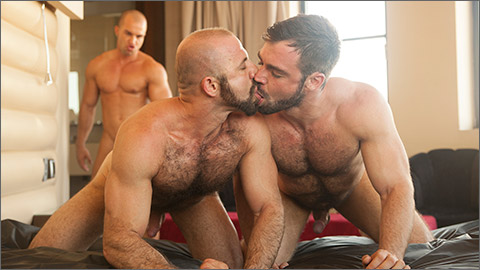 TWO LITTLE PIGS & THE BIG BAD WOLF
Watch as Antonio Aguilera absolutely destroys Felipe Ferro and Jose Qeuevedo's tight little assholes. Antonio pounds away until there's barely anything of his two little pigs and they're begging for mercy.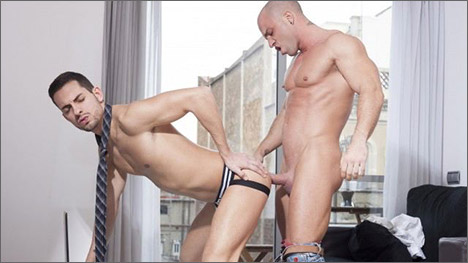 ANTONIO AGUILERA & HUGO ARIAS MAD MEN
We suggest that you watch pornography with your door closed. Antonio forgot to close the door and look what happened to him! This is a sizzling hot encounter between two horny mates. Hugo gets a very hard fucking by Antonio. This is sensitive material, watch it with your door closed.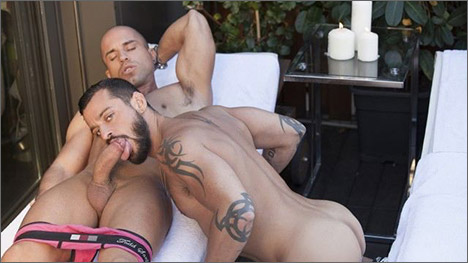 SLINKY NEIGHBOUR: ANTONIO AGUILERA & DAVID AVILA
It is sometimes hard to keep your hands to yourself when you share a lift with a sexy guy. Your mind runs wild with the thought of endless possibilities. David invited his hot neighbor Antonio to his apartment. What followed is hot, hard and passionate sex. This was a passionate encounter of pure ecstasy. Horny opportunism.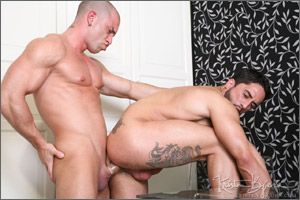 CASTING COUCH #316: ANTONIO AGUILERA & ROBIN SANCHEZ
MAN HOURS
DATO FOLAND & ANTONIO AGUILERA
CASTING ANTONIO AGUILERA
MY STRAIGHT ROOMMATE 2
SPECIAL DAY
TWO LITTLE PIGS & THE BIG BAD WOLF
ANTONIO AGUILERA & HUGO ARIAS MAD MEN
ANTONIO AGUILERA & EDDIE HARRIS [DOMINANT FLATMATE]
A HOT WELCOME: ANTONIO AGUILERA & JEAN FRANKO
SLINKY NEIGHBOUR: ANTONIO AGUILERA & DAVID AVILA
SCORNED & FUCKED
THE MASSAGE
FUCKED BY THE STR8
HARDKINKS 2014 PHOTO SHOOT
SERVICING CUSTOMERS
MAN OF THE HOUSE
SERVICING CUSTOMERS
MAN OF THE HOUSE
USED BY A STRAIGHT
PREPARED
ANTONIO AGUILERA & MAX DURAN
ALLEN KING & ANTONIO AGUILERA
FUCKERMATE
KRISTEN BJORN PRODUCTIONS
HARDKINKS
MEN AT PLAY
TIM TALES