BelAmi Czech Gay Porn Star, Alec Rothko
Known Aliases / aka: Tomas
Years Active: 2013 – 2014 / 2017
BEL AMI INFO:
Alec is a model who did a casting for us some years ago before disappearing and then reappearing. When he reappeared, he'd decided that he'd like to shoot. However, it was evident that, in the meantime, he'd done plenty of work for several cheap Prague studios. We decided to trial him by shooting six scenes. Some customers like him, while others don't. I'll be the first to admit there's something a little different and unique about him. I consider him to be sexy and love his dick's beautiful shape: it's big, long and straight. He's also a very willing model. He likes sex and is a little bit of a redhead. While his light complexion makes it difficult to get him tanned, he makes up for it with his sexuality. So, while I'm tempted to shoot more with him, I'm also aware that I have a group of viewers who really dislike him. I guess we'll see. So far, we've shot six scenes.
Eye Color: Blue
Zodiac: Scorpio
Dick Type: Thin
Dick Size: 20.5
Hair Color: Brown light
Height: 183
Weight: 70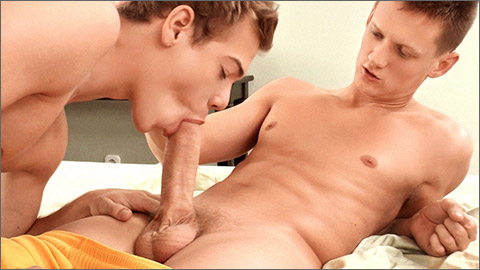 ARCHIVE: RICK LAUTNER & ALEC ROTHKO
Alec and Rick have made it down to our Budapest studio all the way from Prague for this scene and both are keen to explore the layout of the place. Finding that they seem to have it all to themselves, they decide to make the most of the time before the others all arrive.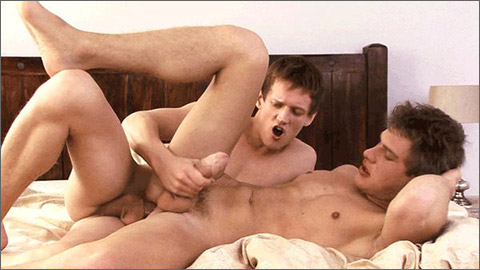 ROGER LAMBERT & ALEC ROTHKO
It's been a while since we have seen Alec Rothko, so it is a pleasure to welcome him back today in this condom archive scene with Roger Lambert. After Roger's recent DP scene we're confident that he won't have any problems taking all that Alec has to give.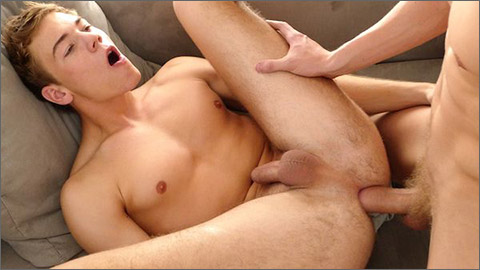 ALEC ROTHKO & RICK LAUTNER
Being tall and lean seems to just be a natural part of Rick Lautner's makeup. An avid skier and ski instructor, Rick has quite a devoted fitness routine which he goes through, although as we see here he is quite happy for it to be interrupted is someone like Alec Rothko comes along and wants to fuck him.
CLICK HERE TO GO TO HIS BEL AMI DETAILS