American Exhibitionist Gay Porn Amateur, Ajay Laws
Known Aliases: Jordan Roberts
Years Active: 2014 – 2015
GAYHOOPLA INFO:
Ajay Laws is a southern gent. He has one of the nicest personalities and a killer body to match. He will sweat talk your right into the sheets and BAMMMMM!!! you get fucked.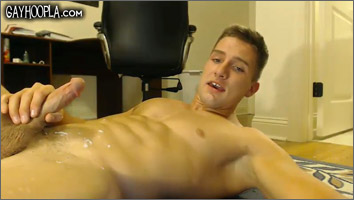 GAYHOOPLA CAMSHOW JUL 16, 2014: AJAY LAWS
GAYHOOPLA CAMSHOW JUL 9, 2014: AJAY LAWS
GAYHOOPLA CAMSHOW JUL 1, 2014: AJAY LAWS
AJAY LAWS EXTRA VIDEO
GAYHOOPLA CAMSHOW JUN 25, 2014: AJAY LAWS
MUSCLE MAN AJAY LAWS
GAYHOOPLA CAMSHOW JUN 19, 2014: AJAY LAWS
GAYHOOPLA CAMSHOW MAY 28, 2014: AJAY LAWS
GAYHOOPLA CAMSHOW MAY 21, 2014: AJAY LAWS

JORDAN ROBERTS NEXT DOOR MALE SOLO
   CLICK HERE TO GO TO HIS GAYHOOPLA DETAILS