Corbin Fisher / Amateur College Men: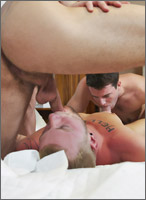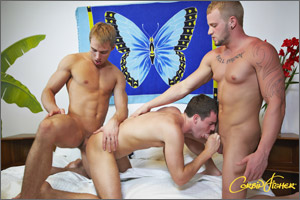 COSTA RICA: TYLER'S TAG TEAM
Had it been entirely up to the guys, they'd have spent every moment of every day down in Costa Rica in the water. Whether down at the beach or at our villa's amazing pool, every single one of the guys who joined us in Costa Rica spent as much time as possible having fun in the water. We've seen some of this in the b-roll accompanying episodes we've released from the Costa Rica shoot already, and see even more of it here. The benefit of filming the guys in the villa pool, as opposed to down at the beach, is that we could film them swimming around in the buff and getting a little frisky! Who needs swimsuits when it's just a bunch of CF studs with a private pool all to themselves?!
   The real fun with Jacob, Tom, and Tyler took place once they pulled themselves out of the pool and made their way to the bedroom, though. It was in there that Tyler found himself on the receiving end of an insanely hot tag-team, as Jacob and Tom took turns drilling his hole and and treating him to quite the fuck. Certainly, all three of these guys took turns swallowing cock and doing anything and everything they could to feel good, but it's Tyler who really got the royal treatment as his ass got worked over deep and hard.
   By the end of this episode, I think he ended up even wetter than he was when he climbed out of the pool, as he was completely drenched in Jacob's and Tom's big loads.
THIS PREVIEW CONTAINS ADULT SEXUAL CONTENT


COSTA RICA: TOM TAKES IT FROM KENNEDY
AIDEN & TOM'S POV FUN
TOM DICKS DIXON
TOM RAILS SMITH
CLINTON FUCKS TOM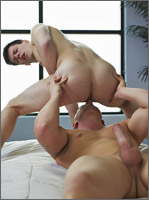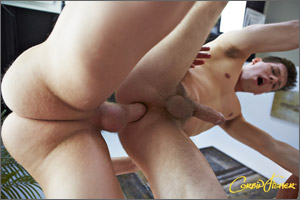 KELLAN TAKES TOM

BRANT FUCKS TOM
HARPER CUMS ON TOM
BRAYDEN GETS FUCKED
TOM FUCKS ALAN
TOM CREAMPIES COLTON
DAVON GETS FUCKED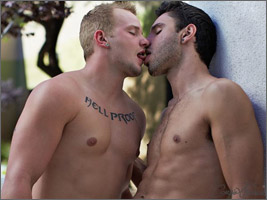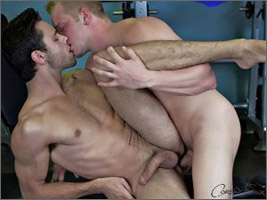 TOM & TREY'S GYM FUCK
KENT CREAMPIES TOM
CF 9-XXX WORKOUT
AIDEN'S QUADRUPLE LOAD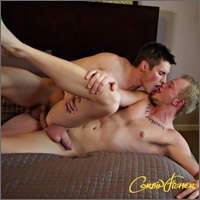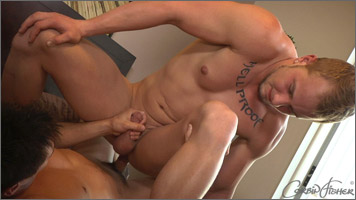 TRAVIS TOPS TOM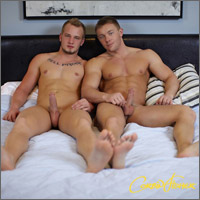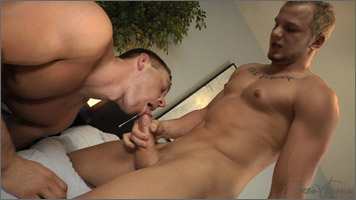 TOM'S FIRST TIME
TOM'S MORNING WOOD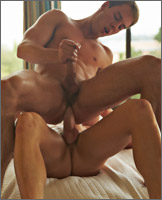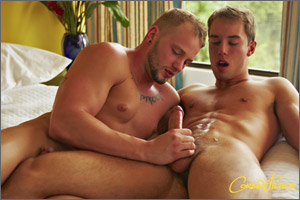 COSTA RICA: JACOB BOTTOMS UP
Our trademark on-location, overseas shoot has to be the original Pura Vida - we had a ton of our guys down in what really must be one of the most gorgeous countries on the planet, and they had a blast all over this tropical paradise and with one another. With Costa Rica having made for such incredible experiences and memories for all of us, how could we not want to return?
   We've been itching to get back down there for years now, and recently had the opportunity to do precisely that! What's more, we took our new generation of CF stars down, and they loved it as much as, if not more than, the first crop of guys to go!
   Having Jacob and Tom down in Costa Rica is a big part of what made this trip so much fun - these guys were so eager to visit the country and spend some time there, and see all it had to offer. Further, Jacob has to be one of our hottest and most enthusiastic newcomers, while Tom is looking hotter and being more enthusiastic and sexual than we've ever seen him lately!
   This truly is a special episode - two insanely hot guys having at it in such an incredible location. As if that wasn't enough, we're seeing Jacob get fucked for the first time! You don't have to imagine what a wild experience this all was for Jacob - visiting Costa Rica and getting fucked for the very first time. You can hear it in his moans, and see it in his face!
THIS PREVIEW CONTAINS ADULT SEXUAL CONTENT