UK Hot Jocks: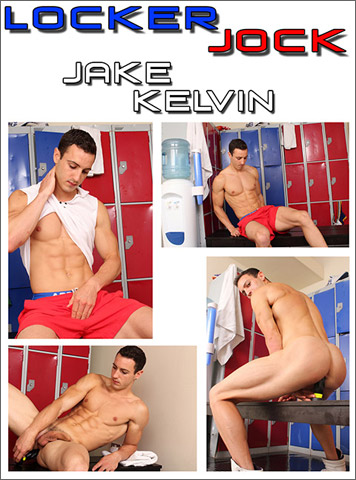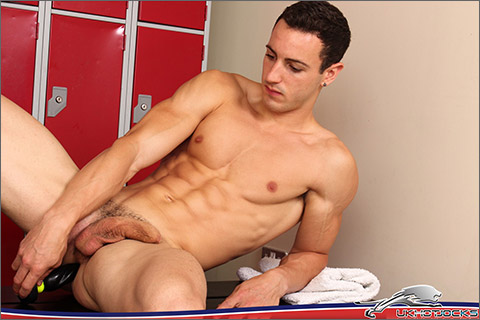 LOCKER JOCK: JAKE KELVIN
Tall, sweet and shy Jake is an absolutely stunning young man. There real is a likeness to Michelangelos statue of David, even down to the curly hair. He truly does have the body of a greek god but no ego with it at all, in fact he's even a bit timid… but yet he still stars in porn, thankfully for us! He strips, teases and gets hard in his bright underwear before getting something to plug that perfectly formed butt of his out of a nearby locker. He lubes up and works the spiral shaped toy into his tight crack, lightly groaning as he does. He then decides to bounce on his toy of choice, placing it on the bench and straddling it. I know we come back to it again but his physique is shown off really well in this position! Triceps, glutes, pecs and abs all taught and bouncing… crikey!
THIS PREVIEW CONTAINS ADULT SEXUAL CONTENT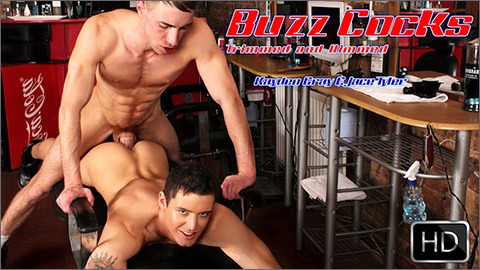 BUZZCOCKS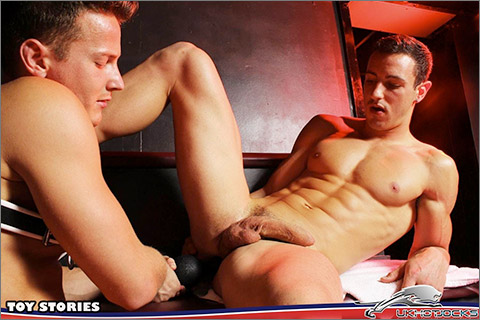 TOY STORIES

SCENE 4 - TOOLED UP: Darius Ferdynand fucks / dildo-fucks Jake Kelvin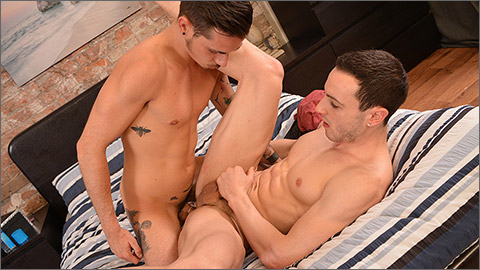 Blake Mason:
MUSCLED JAKE GETS FUCKED
DVD RELEASES:
all scenes available for viewing online at their studios members site.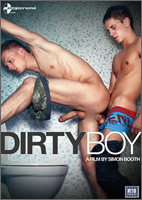 EuroCreme / DreamBoy:
DIRTYBOY