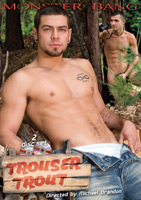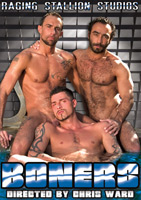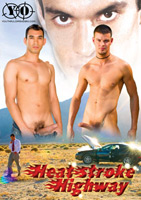 Raging Stallion:
TROUSER TROUT

SCENE 6: Derrick Hanson (top/bottom), Ryann Wood (bottom), Luke Hass (solo/top)
BONERS

SCENE 1: Joey Russo and Derrick Hanson flip-fuck
MANIFESTO
Raging Stallion / Youthful Offenders:
HEATSTROKE HIGHWAY
Raging Stallion / Pistol Media:
ESCAPE FROM SAN FRANCISCO
TEAM PLAYERS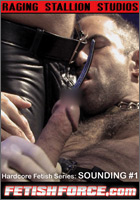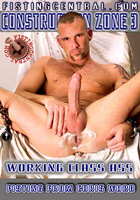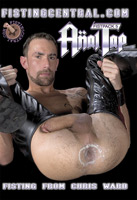 Raging Stallion / Fetish Force:
SOUNDING #1
Raging Stallion / Fisting Central:
CONSTRUCTION ZONE 3: WORKING CLASS ASS
FISTPACK 5: ANAL TAP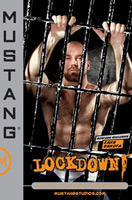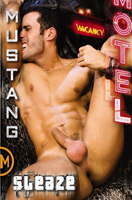 Falcon Studios / Mustang:
LOCKDOWN (MVP-077)
SCENE 4: Derrick Hanson, Rik Jammer, Cliff Rhodes and Cal "Speedy" Reynolds
SLEAZE (MVP-089)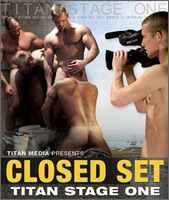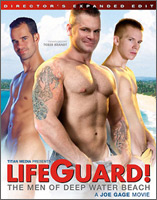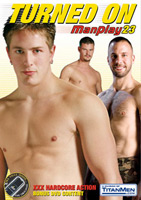 Titan Media:
CLOSED SET - TITAN STAGE ONE

SCENE 1: Glory Hole. Derrick Hanson, Hunt Parker, and Tom Lazzari.
SCENE 3: Davenport Dicking. Derrick Hanson tops Hunt Parker, with Lee Raleigh and Tom Lazzari.
DEEP WATER BEACH PATROL - PART 1
LIFEGUARD! THE MEN OF DEEP WATER BEACH
Titan Media / Manplay:
MANPLAY 22 - HARD WORK
SCENE 3: Logan Steele eats up Derrick Hansen.
MANPLAY 23 - TURNED ON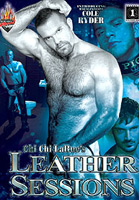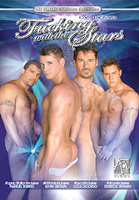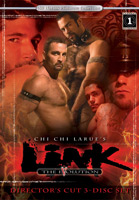 Channel 1 / Rascal:


LEATHER SESSIONS


All Worlds:


DEPRAVED
FUCKING WITH THE STARS
LINK - THE EVOLUTION
SCENE 7: Tommy Blade (bottom), Derrick Hanson (top), Park Wiley (top), Scott Spears (top), Robert Thorn (bottom), Cole Ryder (top)
- Derrick Hanson tops Robert Thorn
PLAY BALL


Unzipped Video:


CAUGHT
NIGHT CALLERS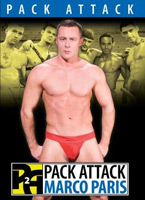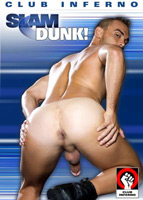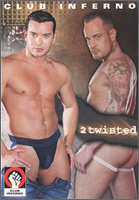 Hot House:
PACK ATTACK 2 - MARCO PARIS
Hot House / Club Inferno:
SLAM DUNK

SCENE 4: Derrick Hanson sounds and fists Tony Bishop; Bishop fists Stretch, Hanson tops Chad West
2 TWISTED
Hot House Compilation:
BACKROOM EXCLUSIVE VOL. 2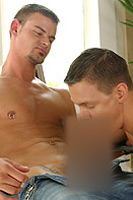 Hot House Backroom (on-line only):
DAMON PHOENIX & DERRICK HANSON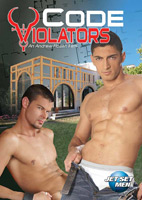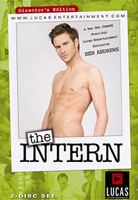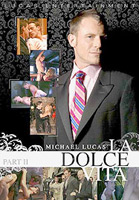 Jet Set:


CODE VIOLATORS
SCENE 3: Cam Kurtz (bottom), Sebastian Young (top), Derrick Hanson (top)


Jet Set Compilation:


WILD WILD THREE-WAYS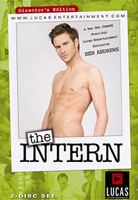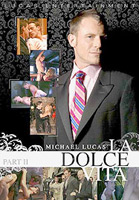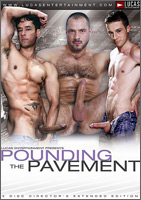 Lucas Entertainment:


POUNDING THE PAVEMENT
THE INTERN
SCENE 5: Ben Andrews (top), Derrick Hanson (bottom)
MICHAEL LUCAS' LA DOLCE VITA - PART 1
MICHAEL LUCAS' LA DOLCE VITA - PART 2
FIRE ISLAND CRUISING 7
FIRE ISLAND CRUISING 8
AUDITIONS - VOL. 6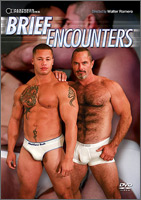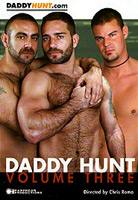 Pantheon Productions:


REAL MEN VOLUME 17: BRIEF ENCOUNTERS
SCENE 4: Massimo Forte fucks Derrick Hanson
DADDY HUNT: VOLUME TWO
DADDY HUNT: VOLUME THREE
DADDY HUNT: VOLUME FOUR
DADDY HUNT: VOLUME FIVE



Defiant Productions:


BOYZ DOIN' NUTTIN
CHECK IT OUT
MESSIN' AROUND
PERSONAL TIME
STRAIGHT AS CAN BE
STUDY BREAK
TOP TO BOTTOM
TOP TO BOTTOM 4: GIVING IT UP
WHEN SHE'S NOT AROUND