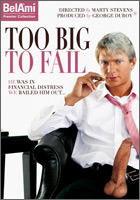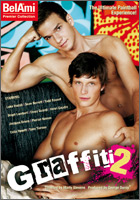 Bel Ami:
LET'S TALK ABOUT SEX
TOO BIG TO FAIL
GRAFFITI 2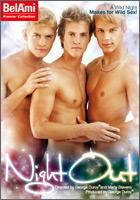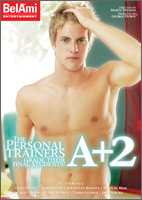 NIGHT OUT

SCENE 3: Dolph Lambert fucks Ennio Guardi
A+2

SCENE 3: Luke Hamill trains Ennio Guardi; Ennio Guardi and Luke Hamill fuck Manuel Rios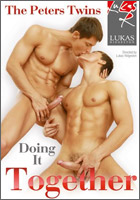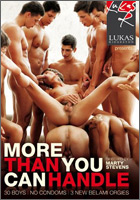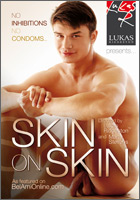 Bel Ami / Lukas Ridgeston:
DOING IT TOGETHER
MORE THAN YOU CAN HANDLE
SKIN ON SKIN 3
SKIN ON SKIN
SKIN ON SKIN 2
Bel Ami Compilation:
COLLECTIONS: BLONDS
HUGE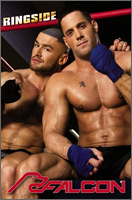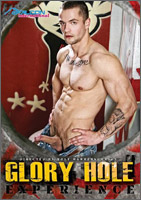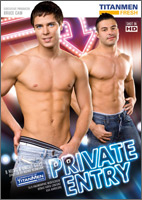 Falcon Studios:
RINGSIDE (FVP-193)
Falcon International:
GLORY HOLE EXPERIENCE (FIC-048)
Titan Media / Titan Fresh:
PRIVATE ENTRY

SCENE 1: Marco Bill and Ennio Guardi fuck Randy Scott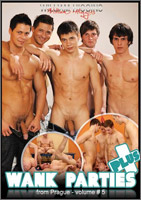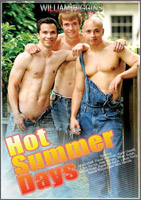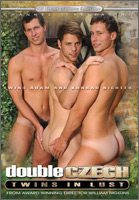 William Higgins Productions:
WANK PARTIES PLUS FROM PRAGUE 5
HOT SUMMER DAYS
All Worlds:
DOUBLE CZECH: TWINS IN LUST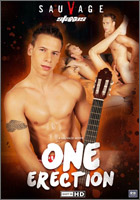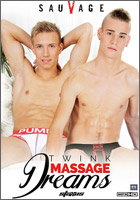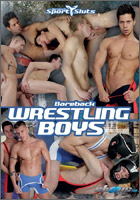 Staxus:


EXTREME PLEASURES
ONE ERECTION
TWINK MASSAGE DREAMS
BARE BRIEFS
BAREBACK WRESTLING BOYS
GERMAN BITCH GANG BANG
SPANISH ARMY SLUTS
BAREBACK EMO BOYS
BARE TAGGERS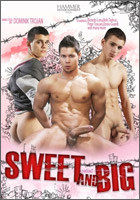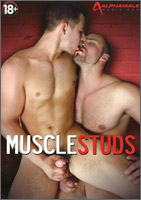 Hammer Entertainment:
SWEET AND BIG
AlphaMale Media:
HOT MUSCLE
MUSCLE STUDS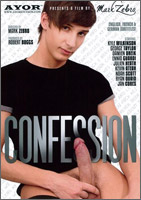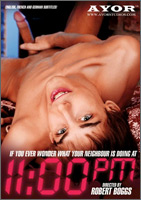 Ayor Studios:


CONFESSION
11:00 PM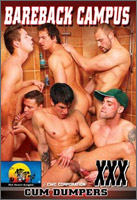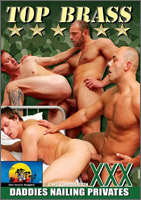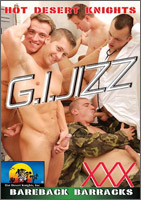 Hot Desert Knights:
BAREBACK CAMPUS - CUM DUMPERS!

SCENE 2: Ennio Guardi fucks Peter Novak
TOP BRASS
BACKDOOR GYM
G.I. JIZZ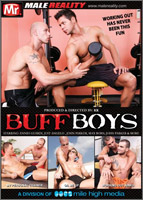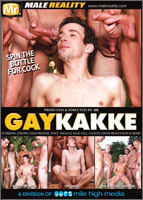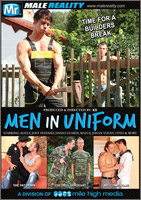 Mile High Media / Mr. Male Reality / Mr. Male Reality:
BUFF BOYS
GAYKAKKE
MEN IN UNIFORM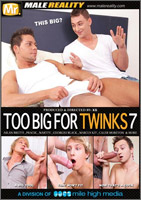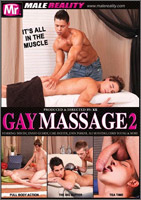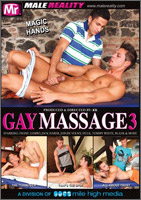 MY BOYFRIEND IS GAY 7
TOO BIG FOR TWINKS 7
TOO BIG FOR TWINKS 8
GAY MASSAGE 2
GAY MASSAGE 3
GAY MASSAGE 4
MY BOYFRIEND IS GAY 2
OFFICE TWINKS 2
BI-CURIOUS COUPLES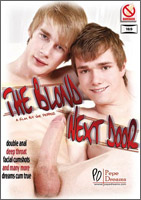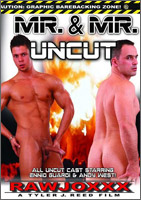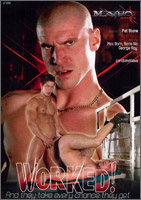 Ikarus Entertainment / Pepe Dreams:


THE BLOND NEXT DOOR
SECRET DREAMS


Raw JOXXX:


MR. & MR. UNCUT
UNCUT RAW COCKS


Vimpex Gay Media:


THE GANGBANGERS
KNOCK OUT: FUCK ME HARD
WORKED!
SCENE 3: Ennio Guardi fucks Peter Neo
BANG IT OUT


Diablo Productions:


BISEXUAL 4SOMES 19


Eagle Video / East Time Production:


BAREBACK BIG UNCUT DICKS 3




Staxus: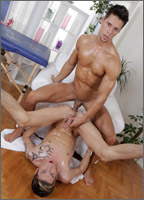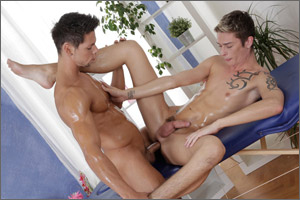 CONNOR LEVI'S OILY MASSAGE RESULTS IN A GREASED-UP FUCK-FEST WITH A GORGEOUS MUSCLE-HUNK!
As well as being one of the sexiest studs on the planet, Ennio Guardi is also one of the hottest masseurs around – as blond Brit-boy, Connor Levi, discovers when he calls on the fellow's services in this terrific, oil-drenched escapade. To be fair, Guardi's glorious physique is such that he doesn't need to possess any such massaging skills – in fact, Levi is pretty much putty in his hands right from the very moment that he walks through the door.
But credit where credit is due, as the Czech hunk starts by working every inch of his client's flesh and almost brings Levi to a premature boil without so much as a hint of penetration! Not that it's all that long before the horny English lad is allowing Guardi to give his mouth a good workout, slurping on that Slavic ramrod with typical STAXUS gusto – by which point the oil is most definitely flowing without the merest hint of restraint! As such, the foreplay that ensues is a decidedly greased affair, with naked flesh slipping and sliding sensuously against naked flesh, and it comes as no surprise that Guardi's thick, meaty dick ultimately slips into Levi's ass with only a modicum of resistance.
Moments later and the over-excited top is quite literally up to his balls in rump, Levi clearly savouring every swollen inch of premium cock in the process. What follows is a magical display of man-to-man fornication, with Guardi banging away at his client's hungry fuck-hole in a succession of positions before both guys spew furiously in appreciation. In short, a deliriously wet adventure courtesy of two of the dirtiest fuckers on the circuit!
THIS PREVIEW CONTAINS ADULT SEXUAL CONTENT
Online Film Presentations: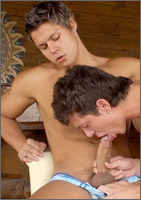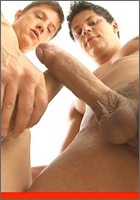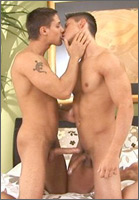 Bel Ami:
MANUEL RIOS & ENNIO GUARDI
BENJAMIN BLOOM & ENNIO GUARDI
ENNIO GUARDI & MATT PHILLIPE
SASCHA CHAYKIN & ENNIO GUARDI
VADIM FARRELL & ENNIO GUARDI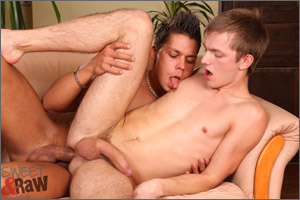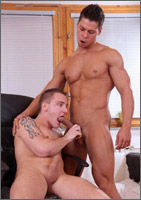 Sweet & Raw:
ENNIO GUARDI FUCKS CHRIS YOUNG
Breed Me Raw:
ENNIO GUARDI FUCKS ANDY WEST
ENNIO GUARDI FUCKS JOHN PARKER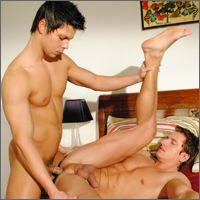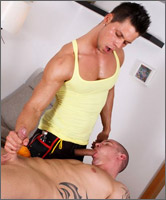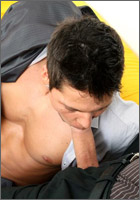 Alphamales:


ENNIO GUARDI FUCKS ALEX MONETTI


Big Daddy / Rub Him:


ANAL SEX OUTDOORS!
A QUIET MASSAGE WITH A BONUS OF ANAL!
BAREBACK RUBBING AND SEX


Big Daddy / Bareback Casting:


MEN ONLY ORGY!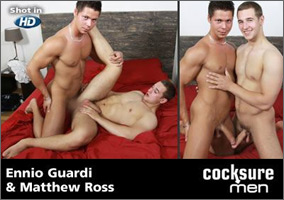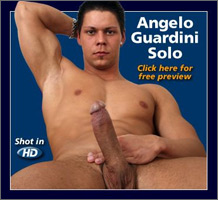 Jake Cruise / Cock Sure Men:
ENNIO GUARDI & MATTHEW ROSS
Jake Cruise:
ENNIO GUARDI & JAKE
Jake Cruise / Straight Guys 4 Gay Eyes:
ANGELO GUARDINI SOLO